Sydney
Argentinian fans celebrate historic World Cup victory in Sydney Harbor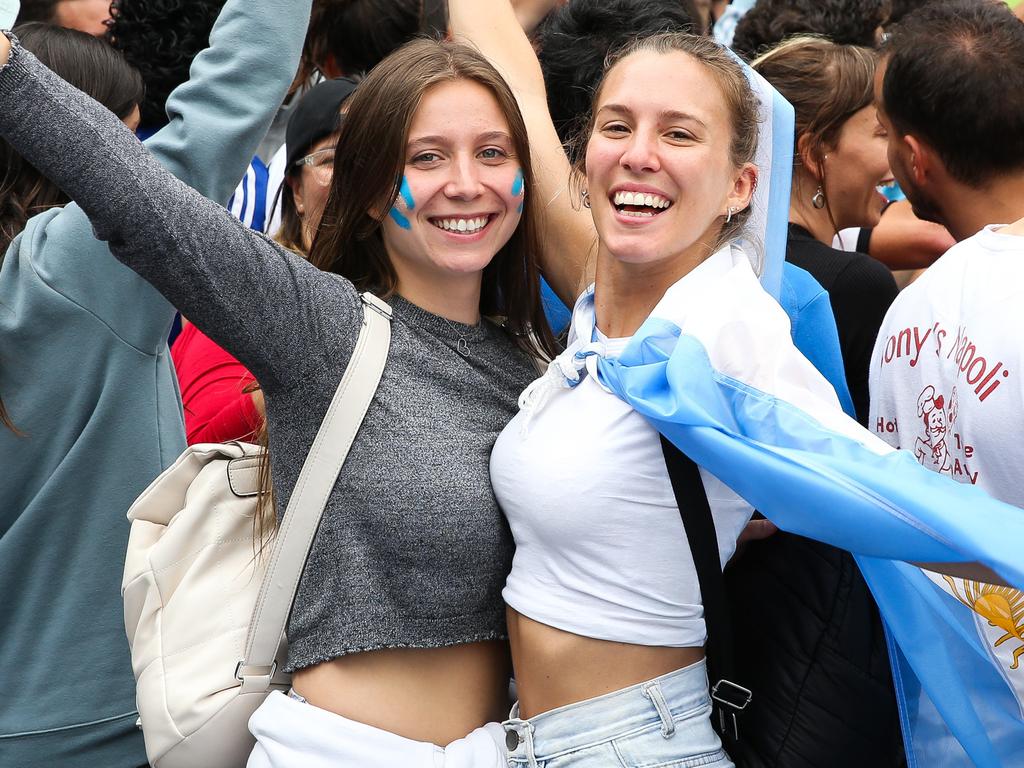 Argentinian fans descended the steps of the Sydney Opera House as celebrations continued after their beloved football team's historic World Cup victory in Qatar.
The streets were a sea of ​​blue and white, and fans who had been waiting for 36 years enjoyed the latest win.
Argentina beat France on penalties to become world champions.
read next
The two teams drew 3-3 in what is considered by many to be one of the greatest World Cup finals of all time.
Thousands of Argentine fans dressed in their national colors gathered at the Sydney Opera House to watch the historic victory.
The fans roared with drums, horns and cheers as Gonzalo Montiel scored the final penalty to seal the win.
Between seas of tears and excitement, fans said they were going to party day and night.
One fan told Sky News that he was "really, really happy" and "very emotional" about his beloved team's victory.
"Messi deserves it more than anyone else and this is justice from football to Argentina," he said.
Another fan explained to Sky News that there was no discussion now about how good a player Lionel Messi really is.
"Everyone is excited about football justice. We have won for the third time. We have won for the third time. No more discussion needed. GOAT, the greatest Lionel Messi of all time, no more." There is no discussion of," he said.
read next
comment
https://www.theaustralian.com.au/breaking-news/argentinian-fans-celebrate-historic-world-cup-win/news-story/8fa49e651bacfea5de796e8d6085561d Argentinian fans celebrate historic World Cup victory in Sydney Harbor