Sydney
Animal rights activists raid Perth restaurant after chef bans veganism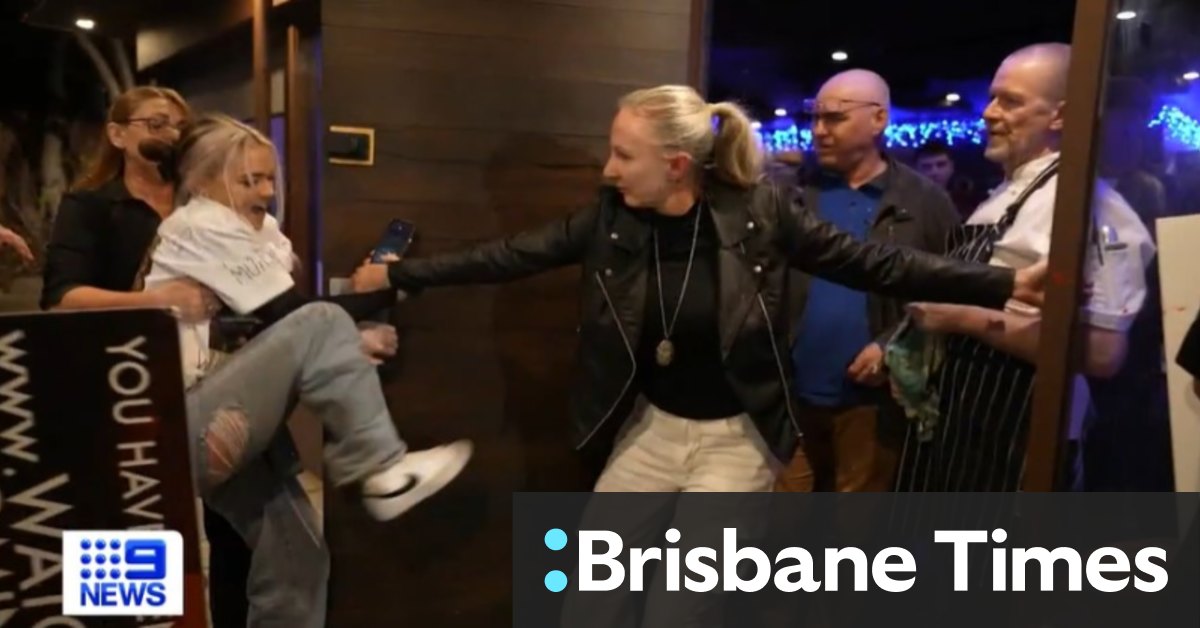 Animal rights activists stormed a Perth restaurant last month after it controversially banned vegans after customers complained there were no meat- or dairy-free options on its menu.
Infamous protester Natasha Peterson was filmed entering Connolly's Fire on Friday night, screaming at a diner and celebrity British chef owner John Mountain.
"What you're hearing now is pigs screaming for their lives in carbon dioxide gas chambers. If you're not vegan, you're responsible for killing pigs.
"You have blood on your hands, psychopath."
Peterson was accompanied by other protesters carrying placards and chanting chants.
Staff and off-duty police officers were forced to physically remove the group from the restaurant, and customers eventually applauded the chef once the chaos was over.
"We also encountered a lot of resistance and physical assault. People grabbed us by the neck, and we had bruises and scratches on our arms," ​​Peterson said. 9 News Perth.
"If a restaurant were to ban gays, Muslims and women, there would probably be public outrage and opposition, but not for vegans, of course."
Mountain, who has made headlines since announcing the vegan ban, said sales at the restaurant have tripled since then and are fully booked for the next five weeks.
https://www.brisbanetimes.com.au/national/western-australia/animal-rights-protestors-storm-perth-restaurant-after-chef-bans-vegans-20230702-p5dl3y.html?ref=rss&utm_medium=rss&utm_source=rss_national Animal rights activists raid Perth restaurant after chef bans veganism