Sydney
Ancient decorated wall in Peru dates from pre-ceramic period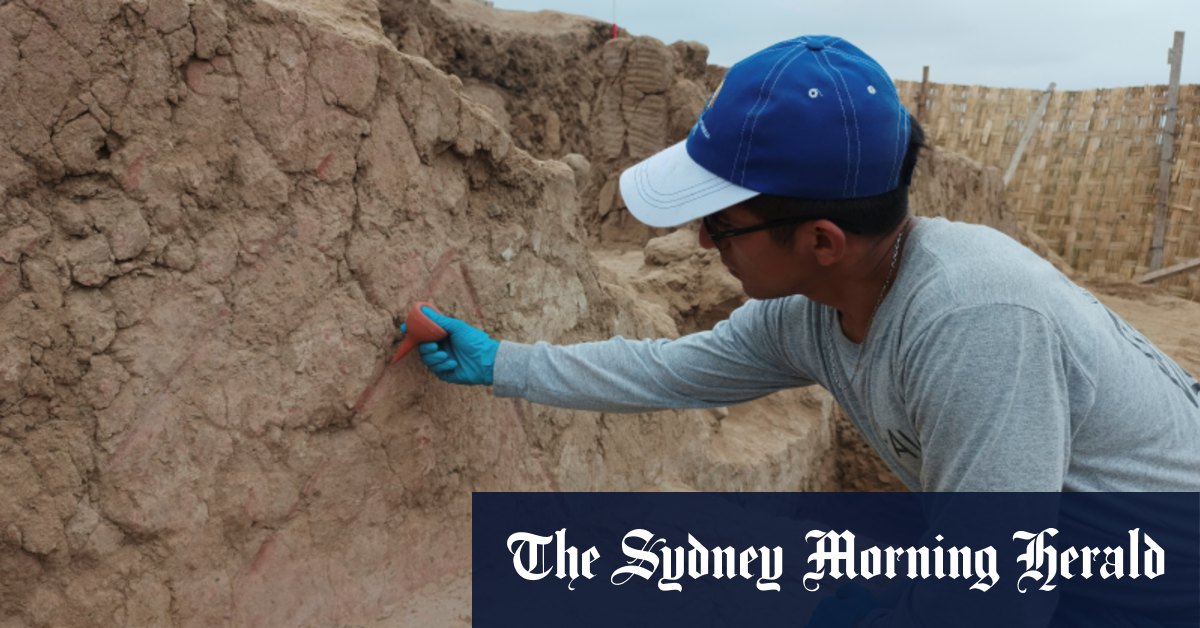 Lima: An ancient coloured wall discovered in northern Peru is believed to be more than 4000 years old and could have been part of a ceremonial temple, according to archaeologists, offering new insights into the region's historic cultures.
The wall was first spotted by farmers in 2020 during harvesting work in the Viru Valley, some 480 kilometres north of the capital Lima, prompting an extended dig to determine its origins, said archaeologist Feren Castillo, head of a research project in the coastal region of La Libertad.
"Three years later we started a new procedure whose results showed us its age … Today we are sure it's a building built during the Pre-ceramic Period between 4000 and 4500 years ago", Castillo said referring to the beginning of Mayan civilisation between the 7th and 2nd centuries BC.
The wall, likely about three meters high, presents triangular geometric lines with occasional shades of red and yellow, Castillo added.
"The most important section … must have been a pre-ceramic temple, with a hearth at its centre that we will likely be able to excavate later," he said.
Loading
Peru's north is home to ancient ceremonial complexes such as Caral, which is about 5000 years old; and to the mysterious, gigantic lines of Nazca in the Ica region, drawn in the desert more than 1500 years ago.
The most important archaeological centre in the country is the ruins of Machu Picchu located in the Cusco region, which is a vestige of the Inca Empire that dominated the southern part of the continent 500 years ago and extended from southern Ecuador and Colombia to central Chile.
Reuters
https://www.smh.com.au/world/south-america/ancient-decorated-wall-found-in-peru-dates-from-pre-ceramic-period-20230826-p5dznk.html?ref=rss&utm_medium=rss&utm_source=rss_world Ancient decorated wall in Peru dates from pre-ceramic period