Sydney
Allen Moradian dies in daytime ambush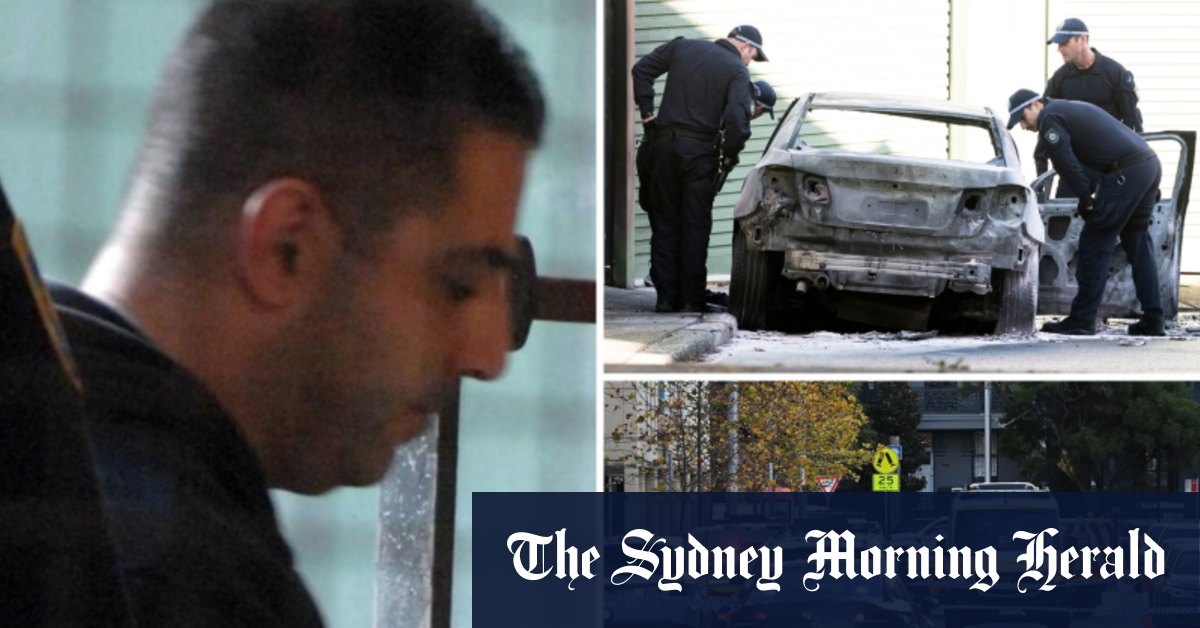 "He clearly had a large target on his shoulders… This is a carefully planned and executed murder with a high degree of criminality.
"We believe there were multiple shooters… We believe initial information involved at least two shooters or two."
Doherty said police are doing everything in their power to make sure the area is safe for residents again.
"We just want to ease the fears of people in the Bondi Junction area… this is Tuesday morning at Bondi Junction. We don't expect this to happen, and we don't expect it to happen anywhere." he said.
"While we are working vigorously with local law enforcement, Raptor Squad and the Talon Operations Police are also employing aggressive suppression tactics while we speak."
Detectives are also investigating whether a second burnt car, a Holden Commodore at Cook Lane in Zetland, may be linked to the shooting.
Moradian, known as Fathead, golden gun syndicatemembers serve 5 to 30 years in prison.
The offender was sentenced to 16 years and 9 months in prison for import and supply of cocaine.
Moradian's wife, Natasha Ukhana, once urged Moradian to act more like New Jersey Mafia boss Tony Soprano.
"Why are you sitting there showing off? 'I'm a man, I'm a man.' Can you see Tony Soprano doing that?" She later wrote in an email she filed with the court.
"He doesn't care who people think is the boss. [money] That's his number one priority. On the other hand, you want attention, you want a big head, and you love it. People like that can't survive. "
The Golden Gun Syndicate was one of the largest drug gangs taken down by the New South Wales Police.
Moradian is known for his love of the Versace brand, and is said to have once spent more than $1 million in cash on the company's furniture and homewares.
Crime bosses converted what they call the Moradian McMansion in the West Pennant Hills into a palace, with the lounge room converted into a version of the Sistine Chapel, including a $40,000 ceiling mural depicting the sky and angels. .
Spring Street was cordoned off with police tape and cars following Tuesday's shootings.
Some locals slipped through the tape trying to get to their homes, coffee shops and Pilates appointments before security forces and riot police arrived at 10 a.m.
Loading
Holy Cross Catholic Elementary School at Bondi Junction notified parents shortly after 9am that the school was under precautionary lockdown, which was later lifted.
The owner of the Bondi Cafe said police were focusing on the parking lot between the Holiday Inn and Whitton Lane apartments. Moradian was shot in his car in the basement of Whitton Lane.
A store clerk who works in Spring Street, speaking on condition of anonymity because she felt threatened, said police had cordoned off the area and were not allowing people in.
"I'm waiting for staff to come through, but they can't go out into the street," she said.
"Around 8 a.m., the police told everyone to go back indoors. It's kind of scary. We don't know if anyone is still on the run."
Loading
Another store owner said he saw police officers rush into the Kmart Bondi Eastgate store around 9:20 am. The crime scene was about 400 meters from Westfield Bondi Junction and the train station.
"About 20 minutes ago I saw the police storm the center," he said. "They seemed to be chasing someone, but they didn't see anyone in front of them."
with Nick Ralston
The morning newsletter is your guide to the day's most important and interesting articles, analysis and insights. Register here.
https://www.smh.com.au/national/nsw/police-race-to-bondi-junction-after-calls-of-gunshots-20230627-p5djpz.html?ref=rss&utm_medium=rss&utm_source=rss_national_nsw Allen Moradian dies in daytime ambush