Sydney
Adam Cranston, Jay Onley jailed for 15 years over $105m tax fraud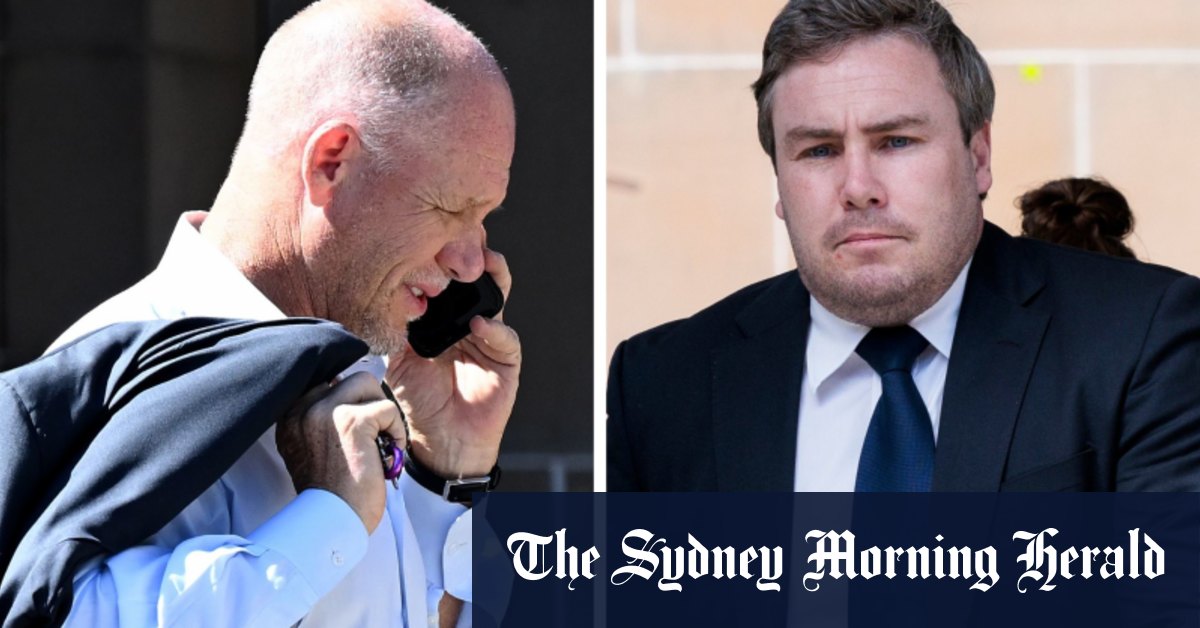 At trial, prosecutors labelled Onley "one of the biggest spenders" who demonstrated greed and a "need for a lavish lifestyle".
The judge said Onley used ill-gotten gains on high-end properties, including two at Vaucluse in Sydney's eastern suburbs, and properties in St Kilda and Collingwood, Melbourne, three luxury motor vehicles, a $375,000 share in a boat and a "luxury pen".
"The offences were not committed out of need but of greed," Payne said.
It was a "persistent course of conduct which was neither spontaneous nor opportunistic" and a "gross violation of societal norms".
He said Cranston was "principally motivated by financial reward" and Onley had admitted to having a "desire to accumulate wealth" and display it to the world.
Payne found Cranston and Onley were "knowingly involved in the conspiracies from the outset", including planning meetings at the Men's Gallery strip club in Sydney's CBD in early 2014.
Loading
The judge said the scheme involved planning, deception and "a high degree of dishonesty", describing Cranston's role as an instigator or architect "at the top", and Onley's "at the apex".
He rejected the suggestion that jailed co-conspirator Simon Anquetil was more heavily involved than Cranston or was the mastermind.
The judge said the "real controllers" of the second-tier companies, which he described as the "engines" of the conspiracies and the "epicentre" of the tax fraud, were Cranston and Onley.
Cranston's barrister John Stratton, SC, previously submitted his client had ADHD and a detailed history of drug abuse, including suffering from cannabis use disorder, and that "for much of the time of the offending … he was affected by substances".
Payne was not satisfied Cranston's mental health contributed to the offending in any material way.
"Mr Cranston appears still to believe that he and his co-conspirators have done nothing criminal," he said. The judge said Onley "does not appear to understand the gravity of his conduct", and found both had fair prospects of rehabilitation.
Cranston is the son of former ATO deputy commissioner Michael Cranston, who is not accused of any wrongdoing.
Loading
Cranston's school friend Patrick Willmott was jailed for a maximum of nine years, solicitor Dev Menon for 14 years and Lauren Cranston for eight years for their roles in the Plutus rort.
In January 2017, in one of 360 covert recordings gathered by federal police, Adam Cranston said, "if this was fully uncovered, and they knew exactly what was going on, it would be 'f—ing Ben-Hur, man'."
In that recording, Menon replied, "it would be the biggest tax fraud in Australia's history".
Speaking outside court, Australian Federal Police assistant commissioner Kirsty Schofield said Tuesday's sentencing "brings to a close a seven-year investigation and court process", involving dozens of detectives, in partnership with the ATO and the Serious Financial Crime Taskforce.
Schofield said 30 terabytes of digital evidence were seized during the investigation and more than 10,000 pages of documents were served.
Asked how much money had been clawed back, Schofield said $50 million had been recovered, and further processes were under way.
Cranston and Onley will be eligible for parole in March 2033.
Our Breaking News Alert will notify you of significant breaking news when it happens. Get it here.
https://www.smh.com.au/national/nsw/adam-cranston-jailed-for-15-years-for-105-million-tax-fraud-20230821-p5dy70.html?ref=rss&utm_medium=rss&utm_source=rss_national_nsw Adam Cranston, Jay Onley jailed for 15 years over $105m tax fraud