Business
High-Paying Biotech Careers That Might Interest You
There are a lot of myths about people who work in the biotechnology field. They're not just scientists, for example – they can be doctors, engineers, and other professionals as well. And it doesn't take a Ph.D. to get started – many entry-level jobs require only an associate degree or some college education. Often, you don't even need any experience; companies will provide training on the job if you have the right skills and qualifications.
Biotech is one of those industries where demand is always outpacing supply, employers are looking for new talent all the time because qualified people are at a premium. They need people with experience as well as those who have only just started out in their careers.
Biotechnology is certainly an exciting field, but it can be intimidating to choose from among the dizzying array of possibilities – especially if you don't know much about biotechnology yet! That's why we've come up with a list of high-paying biotech careers – so you have a better idea of what the possibilities are and where your skills might fit in.
Molecular Biology Engineer
Molecular biology engineers are often employed by biotech companies. They use their expertise in biochemistry to conduct research at the molecular level using a variety of techniques, which can include cloning genes or proteins, sequencing DNA fragments, and studying the structure and function of biological molecules.  Engineers also help with the development of new food products. To be a molecular biology engineer, you need a bachelor's degree in a related field.
Fermentation Scientist
Fermentation scientists help to develop new pharmaceutical drugs at biotech companies. Fermentation is the process that uses yeast, bacteria, or algae to produce chemicals, enzymes, or other ingredients that are used for food or medicine. They can also be in charge of strain development services since they often work in the development of new medicines and procedures. Fermentation scientists should be involved in every step of the process, from designing and building facilities required for fermentation to testing samples of medication, since this is an important part of the process. To be a fermentation scientist, a college degree in a related field is required, such as microbiology, biochemistry, or chemical engineering as well as experience.
Food Technologist
Food technologists help to develop new products for food manufacturers and retailers. They make sure the manufacturing process meets the highest standards of quality control, safety, and consumer satisfaction. Their goal is to increase sales by finding better ways to make food taste, look, and last longer. To be a food technologist you need to have either a bachelor's degree or an associate degree in food science, technology, or other related fields such as microbiology.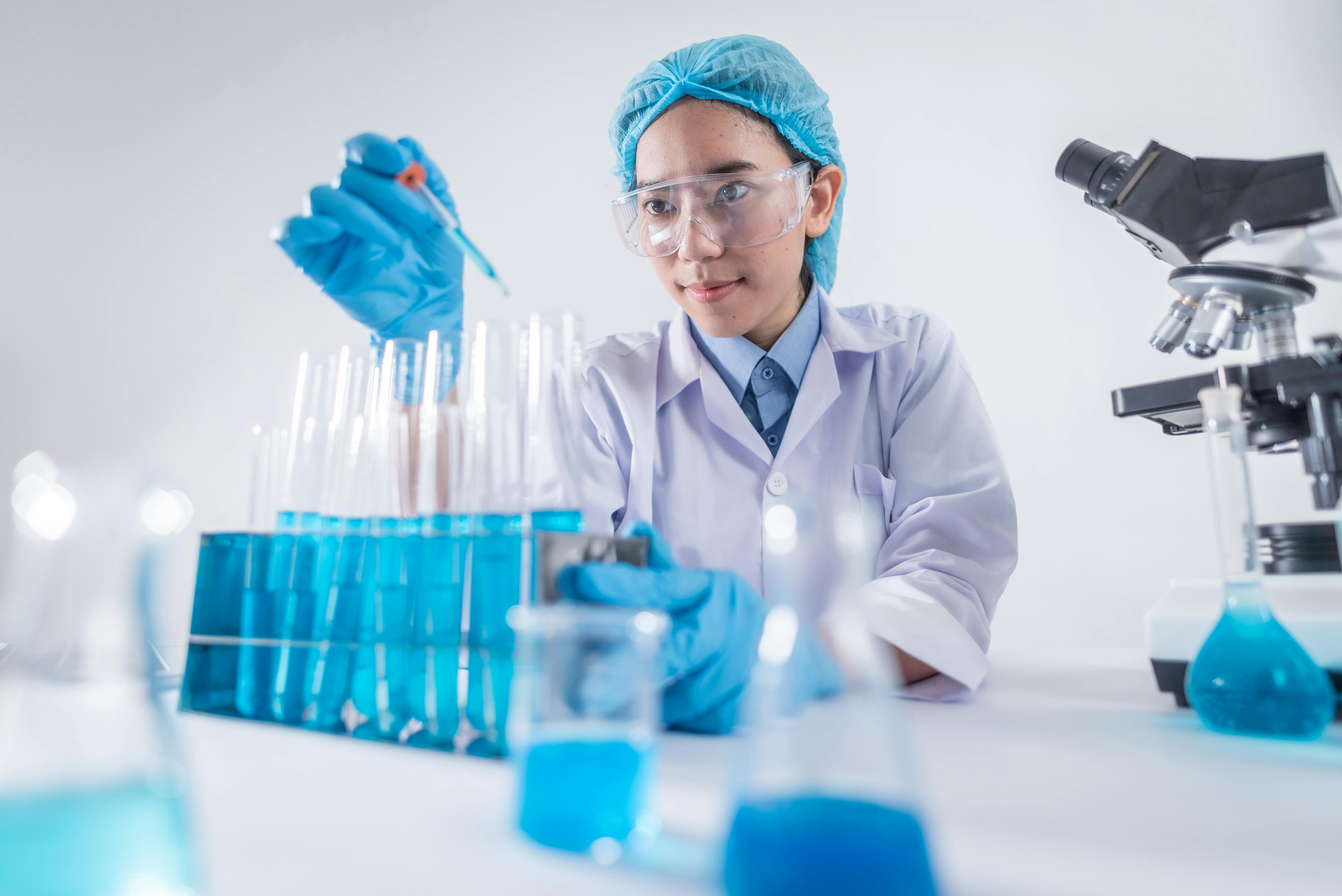 Lab Technician
Lab technicians are also employed at biotech companies. Aspiring strain development companies can expect employees to work in a laboratory setting, learning how to use equipment, and perform tests on samples of everything from cells, tissues, and organs to chemical compounds, pharmaceuticals, and food products. They will also get experience using computers to conduct research, analyze data, and communicate with others in the lab. To be a lab technician, a high school diploma and an associate degree in a related field such as microbiology, chemistry, or biology are required.
Research Associate
Research associates work in scientific labs, usually under the supervision of a senior scientist. They are typically in charge of gathering data and conducting experiments to test theories that have been proposed by scientists. You'll need to have a bachelor's degree in biology or chemistry to be considered for this job. Some research associate positions may require you to have a master's degree or Ph.D., depending on the company you are applying with.
Quality Control Technician
Quality control technicians monitor laboratory equipment, research results, and work processes to ensure standards are being met. This can include preparing samples for testing or analyzing them once they have been processed. For this job, you need a bachelor's degree in biology or chemistry.
Pharmaceutical Sales Representative
Pharmaceutical sales representatives work with doctors and other medical professionals to pitch drug products from a particular pharmaceutical company. They spend most of their time out in the field meeting with customers, which means they often travel quite a bit. But they also do some time in the office, where they meet with managers and attend meetings. To be a pharmaceutical sales representative, you need a bachelor's degree and what's even more important on-the-job training.
Director of Technical Operations
A director of technical operations provides leadership to lab technicians, quality control technicians, research associates, and other employees working in a laboratory setting. They ensure company goals are met by supervising procedures that take place at the biotech firm, which can include the testing of samples or the manufacturing of pharmaceuticals. A director is usually someone with four or more years of experience in science and technology. You need a master's degree in the field to be considered for this kind of position.
Genetic Counselor
Genetic counselors can also work in biotech companies. They must be highly sensitive to the emotions of those around them, as they often help people cope with serious illnesses. Genetic counselors confer with patients and families about inherited traits or genetic disorders in their family history, giving recommendations on whether they should undertake further diagnostic testing. Genetic counselors have a degree in genetics, biology, psychiatry, or psychology.
How to Get These Jobs
Biotech careers provide many people with an exciting work environment, but as mentioned earlier, you'll need to have a degree in biochemistry, biology, chemistry, microbiology, molecular biology, pharmacy, medicine, or a closely related field in order to get your foot in the door. Depending on a specific job, you'll need a bachelor's, master's, or even Ph.D. degree.
Biotechnology is a rapidly growing field with lots of opportunities for people who are looking for careers that will allow them to use their talents and be rewarded handsomely. Biotech careers can offer salaries of over six figures, making this career choice the perfect way to give yourself financial security. If you're interested in any one of these high-paying biotech jobs or need help getting started on your degree path today, consider one of these ideas.