Sports
10 Golfers You Should Watch Out For In 2022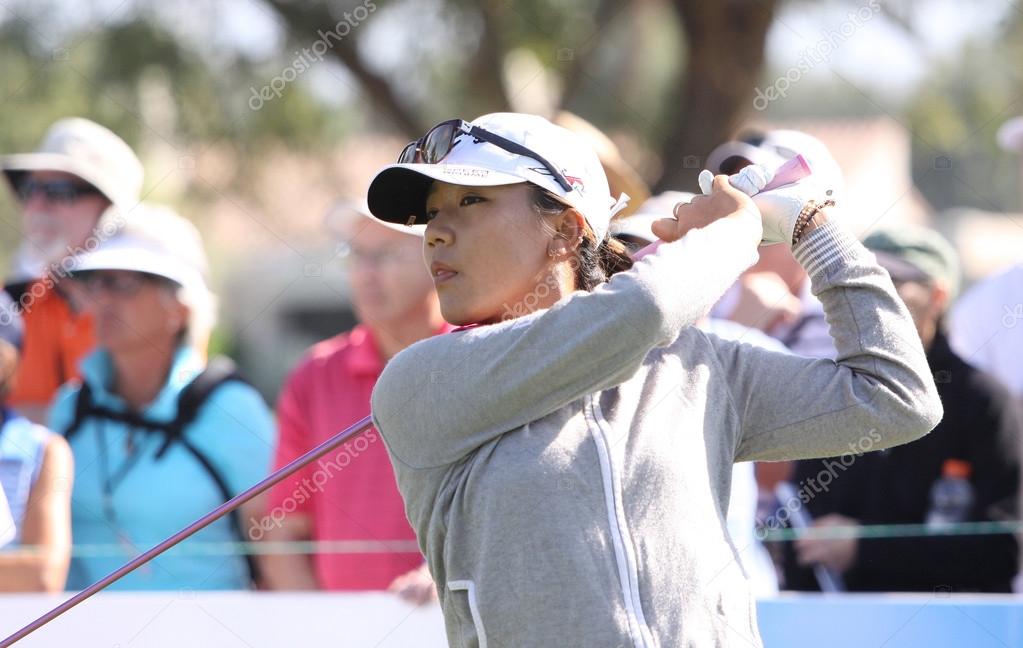 2022 is shaping up to be an exciting year in the golfing world. There's no doubt that we're living in some of the most exciting times in terms of tech, analytics, and progress, and that's true in the sporting arena as much as anywhere else.
While things can change in a blink, current analytics point to a select few golfers you should watch out for in 2022. These guys and girls are crushing it with their game, and look poised to rise even higher as the rest of the year plays out.
If you're a golfing fan (or a betting person), these 10 golfers are looking like great choices to stake your money on. Of course, there's always a chance of injury striking, illness creeping up, or something else unexpected happening, but if things continue the way they are, these are golfers you should be keeping an eye on this year.
Collin Morikawa
Collin Morikawa may only have turned pro a few years ago, but he's been in everybody's sights since then. He's been flying high for years, and he shows no signs of slowing down any time soon!
He's currently ranked 3rd in the Official World Golf Rankings, which is down one position from his highest ever. But he's still very much up there with the biggest names in golf, and with 5 PGA tour wins under his belt, he's not likely to dip much further down based on his stats and trajectory at the moment.
The latest analytics indicate that Morikawa is head and shoulders above the rest when it comes to using his irons on the course.
He doesn't have the most powerful drive (Bryson DeChambeau and Scott Stallings come top) he absolutely makes up for it with his iron skill and a strong putting game. According to stats, he gains about 1.5 strokes per round on shots into the green.
He's exceptionally consistent with the irons and putter, which more than makes up for his (slightly) less powerful drive.
So while others may be making waves within their driving distance, not many golfers are rivaling Morikawa on his iron play. This is significant and suggests that he's not going to disappear from the top rankings any time soon.
Jon Rahm
Sitting just slightly above Morikawa on the official rankings, at number 2, is Jon Rahm, also known as Rahmbo. He's been right up there since he was an amateur, holding the number one spot in the World Amateur Golf Ranking for 60 weeks, a record.
He also recently held the number 1 Official World Golf Ranking place for 43 weeks, so he's been on top of his game for a long time now and shows no signs of slowing down. He may have been ousted from the top spot in recent weeks, but it's bound to be a hard-fought rest of the year between Rahmbo and Scottie Scheffler!
Rahm also has an average driving distance and his iron game isn't quite at Morikawa level. But the closer he gets to the green, the more of a powerhouse he becomes.
However, his driving and ironwork is pretty solid, and when combined with his excellent putting, puts him in an excellent position for success. Considering he's been on a constant upward climb since going pro in 2016, we can expect to see great things from Rahm this year!
Patrick Cantlay
Officially ranked 5th in the world at the moment, Cantlay—known as Patty Ice to his friends and fans—has been climbing the ranks since 2017.
Interestingly, he went pro in 2012, after holding the top amateur ranking spot for 55 weeks. During the 2013/2014 season, he suffered a back injury which put him out of action. After playing just a single tournament in 2014, he was completely off the radar in 2015 and 2016.
However, he came back full force in 2017 and has been steadily rising through the ranks since then.
According to Data Golf, Cantlay has a driving accuracy of 62.9%, which means he's a strong player right off the tee. This sets him apart from the first two players we mentioned—Morikawa and Rahm—although he does have a decent iron and putter game too.
He's ranked high consistently throughout the 2020/2021 season, boding well for him as we continue throughout 2022. Although he's sitting in 5th place in the rankings at the moment, he's only played 40 official events, in comparison to the 4 above him who have played between 47 and 59 events this year so far.
Atthaya Thitikul
19-year-old Atthaya Thitikul is definitely one to watch as 2022 goes by. Hailing from Thailand, she has the honor of being the youngest golfer ever to win a professional tournament, after emerging victorious at the 201 Ladies European Thailand Championship at the age of 14 years, 4 months, and 19 days.
Thitkul remained the number one women's amateur golfer for a total of 12 weeks. She turned professional in January 2020. Since then, she's won a handful of smaller events and a few major events, all the while progressing through the ranks.
Although she's still fairly new to the pro circuit, she's already off to a superb start in 2022. Not only was she named Rookie of the Year, she also got her first LPGA Tour victory at the JTBC Classic in March.
She's currently ranked 5th in the Women's World Golf Rankings (Rolex Rankings), and we look forward to following her as the year goes on!
Viktor Hovland
Hovland is currently 4th in the world rankings, and since going pro in 2019, he's only been on the up-and-up. He's had a number of firsts to his name, including becoming the first Norwegian golfer to win on both the PGA Tour and the European tour.
He earned himself the nickname "The Resort King", as 4 of his first 5 wins happened to be around the Caribbean Sea!
Hovland has an excellent game on and around the green. While he does have a decent drive, his nuance in chipping and putting is extremely valuable and has contributed to his phenomenal rise up the rankings.
While he performs equally as well on non-resort courses despite his nickname, we foresee good things for Hovland as the year goes on.
His excellence close to the green makes him a formidable opponent, especially in a golfing world where driving power may be initially seen as the biggest advantage.
The Hojgaard Twins
Two for one! The Hojgaard twins may be much further down the rankings than everyone else on this list, but they've been making waves in the golfing world since turning professional in 2019.
Barely out of their teens, Nicolai (the older) and Rasmus Hojgaard are poised to see huge success as the year progresses. Although Nicolai saw more success as an amateur and is currently ranked higher (number 80), Rasmus has been busier as a pro.
Rasmus was the first golfer born in the 2000s to get a win on the European Tour, becoming the 3rd youngest ever. In 2020, he also became the 2nd youngest player ever to win multiple times on the Tour. He's currently ranked number 106, but still climbing.
Nicolai as the most recent win, the Ras Al Khaimah Championship in February 2022. In 2021, the twins became the first set of brothers to win back-to-back weeks on the European Tour. Safe to say we can expect great things from them both in 2022!
Lydia Ko
Lydia Ko first came onto the scene a decade ago, becoming the youngest person ever to win a professional tournament. The same year, she became the youngest-ever winner of an LPGA Tour event. The pro tournament record was broken a year later, but she did come into the golfing world with a bang!
After turning pro in the second half of 2013, Ko won various tournaments and hit the number one spot in 2015. However, by 2017, she has started dropping in the world rankings, which set off a dismal 4 years for her.
2021 saw her return with her first LPGA Tour win in 3 years. She started off her 2022 by winning her 17th LPGA event, which looks like a good start to the year for her.
She's been steadily climbing the Women's World Golf rankings, currently in 3rd place and looking to stay there, if not climb higher.
She may not be young blood anymore, but we look forward to seeing what Lydia Ko has in store for golfing fans in 2022!
Scottie Scheffler
This list wouldn't be complete without current world number one, Scottie Scheffler. He's relatively new to the position, having bounced up there in late March after a fantastic start to the year.
He turned pro in 2018 and rose pretty steadily through the rankings. This year, he's been on fire, with three huge wins under his belt: the WM Phoenix Open, a sudden-death nail-biter versus Patrick Cantlay; the Arnold Palmer Invitational, a one-stoke win over 3 others; and the WGC-Dell Technologies Match Play, which catapulted him to the number one spot.
Interesting fact: before this year, Scheffler remained the top player in the world with no wins behind him. Since his first-ever win, it's taken just 42 days for him to jump to number one.
If that's what he can do in just 6 weeks, we're wildly excited to see what he can do with the rest of 2022!
Max Homa
Max Homa currently ranks number 37, and, in his own words, probably has a fairly large fan base for what he deserves for his golf. We think he's underplaying himself somewhat, though, and we're keeping a close eye on him as 2022 moves along.
Homa is known for being witty on social media, but on the course, he's quite unflappable. His unruffled demeanor stands him in good stead for the year ahead, as he truly does keep calm and carry on.
With a solid drive, a ball speed in the 180s, and the closest iron game to Collin Morikawa, he's a surprisingly good contender for the year.
Don't be fooled by the fact that Tiger Woods has better Masters odds than Homa does… Or that Max hasn't yet won a tournament this year. We're keeping an eye on him and looking forward to seeing his 2022 progress!
Pauline Roussin-Bouchard
21-year-old Roussin-Bouchard is another character in the golfing world, with a reputation for being fun, outgoing, and lighthearted.
She's also known for her fitness ethic, regularly hitting the gym and working on her athleticism as well as her golfing talent.
She just turned pro in August 2021 and then promptly won the Skaftö Open on the Ladies European Tour, so we can't wait to see what's in store for her this year!
Although she's currently ranked at 147 in the official women's rankings, she's set herself up for a steady climb to the top of the women's game.
Between her powerful drive, her extreme discipline and work ethic, and her obvious love for the game and playful attitude, she has a bright golfing future ahead of her.
Conclusion
Keep your eyes on these 10 golfers as the year goes on. There's plenty of golf left to be played in 2022, but in truth, anything can happen.
In terms of golfers you should watch out for in 2022, while we suggest keeping these 10 in your sights, there are plenty more up-and-coming players out there.
As an example, Brooks Koepka is known to be a cracker on the course. But he's been dogged by injury in the past few years, which has set him a little behind these golfers. A healthy, strong Koepka is a force to be reckoned with, so there's always a chance of him rising up and taking the top spot again.
This is by no means an exhaustive list of excellent golfers out there at the moment, but who knows… We'll have to wait and see what the rest of the year throws at us!
About the Author
Jordan Fuller is a golfer, golf mentor, and writer who's had a passion for the game for decades. When he's not on the course or coaching others, he can be found researching or writing articles for his own website, Golf Influence.