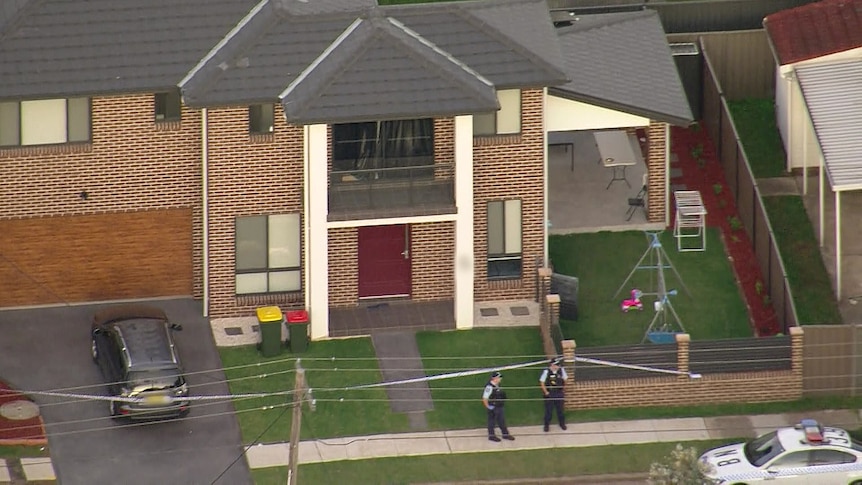 A DNA test is underway on a woman police believe may be the mother of a newborn baby abandoned in western Sydney last month.
Key Point:
A newborn baby was found in the courtyard of a Blacktown home on April 21.
Police said at the time they were concerned about the mother's safety
A DNA test is being conducted to confirm if the woman is the baby's mother
ABC is aware that she turned herself in to police earlier this week, and tests are now underway to confirm if she is the mother.
The baby girl was hours old when her family heard the voice Crying on the patio in Blacktown on April 21st.
The family, who had nothing to do with the baby, had just moved into the house next door a week ago.
When found, the infant was unclothed and had the umbilical cord still attached.
Police said at the time they were concerned about the mother's safety.
Deputy Inspector David McInerney said last month, "People who leave children like that clearly need some help."
They stressed that she was out of trouble from the police.
"We are trying to help her," McInerney said.
An investigation confirmed that she was not born in a hospital.
Detectives spent days knocking on doors, searching for CCTV footage from neighbors, trying to find pregnant and distressed people who were in the area at the time.
The Department of Community and Justice took over the care of the one-month-old girl and she was in good health when she was taken to Blacktown Hospital.
https://www.abc.net.au/news/2023-05-19/mother-of-baby-abandoned-western-sydney-found/102368786 DNA test underway as woman seeks mother of abandoned newborn