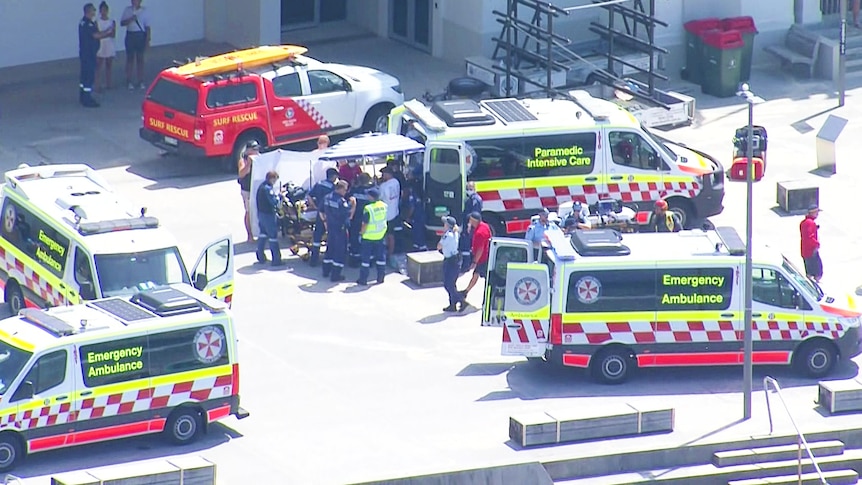 One man drowns while another fights for his life after being caught in a rift south of Sydney.
Paramedics and lifeguards rushed to Sherry Park Beach in Cronulla Saturday afternoon after three men got into trouble in the water.
Two people were pulled from the water unconscious.
One died at the scene and the other had to be resuscitated by paramedics. He was taken to hospital in critical condition.
A third man swam back to shore and was treated by paramedics at the scene.
This latest death brings the total number of drowning deaths across New South Wales this summer to 14 since December 1st.
More coming.
posted
https://www.abc.net.au/news/2023-01-28/nsw-cronulla-drowning/101903362 1 killed, 1 seriously injured after being caught in rift south of Sydney