Business
Walsh welcomed after claiming the maiden John Nichols medal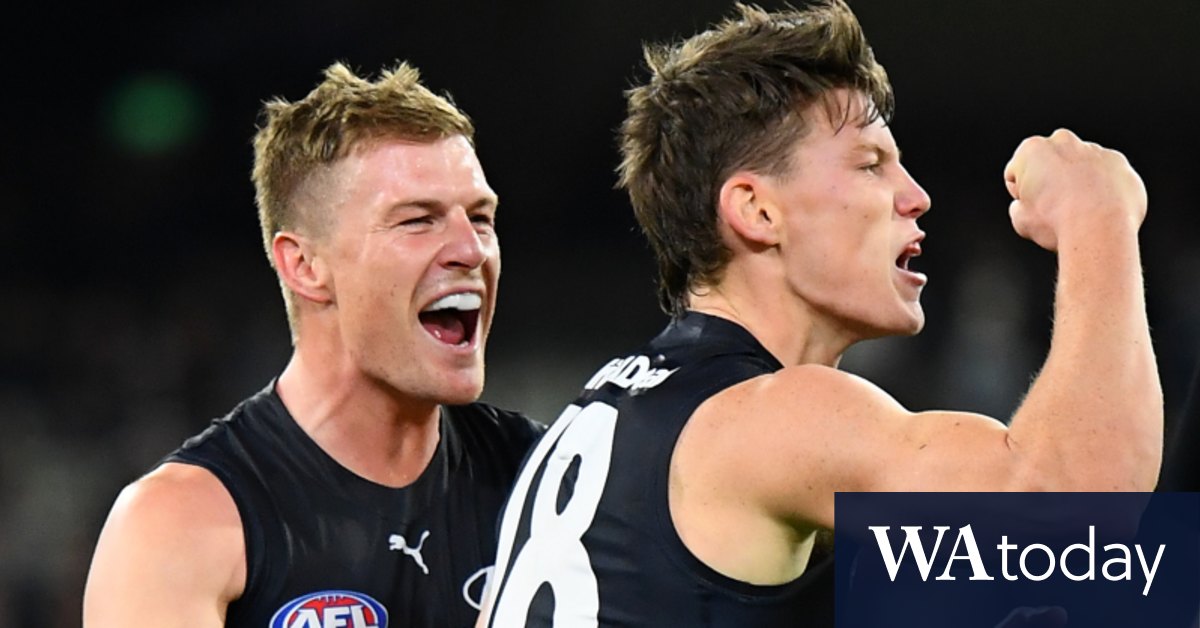 Carlton's midfielder Sam Walsh concludes his wonderful year with his first All-Australian team, winning the first John Nichols medal and finishing fourth with the Brown Law medal.
The enthusiastic midfielder voted 183 votes at Bruce's best fairest on Thursday, beating last year's winner Jacob Waitering (172 votes) to win the top honor. Coleman medalist Harry McKay was also an All-Australian, third (118 votes).
Bruce's Brad Lloyd said Walsh had been "extraordinary" in the club's three seasons so far.
"When Sam was drafted into our football club in 2018, he decided to succeed and influence Navy Blue. Tonight it serves as a recognition of exactly what he did." Lloyd said.
"What he has achieved in his career is extraordinary, and becoming a John Nichols medalist is another very special moment for him, and we and the entire Carlton family are very proud. Should be.
"He's an undeniable talent, but for our football club as a whole, it's very rewarding to see him progressing over the past three years and enjoying the next prolific season.
"He has worked incredibly hard to become his player. I'm excited that Sam was justified after becoming very intimate last year."
Walsh finished second in last season's count, but his latest campaign was fascinating- Vote 30 votes with record-breaking Brownlow count when four players get at least 30 votes for the first time..
A 21-year-old child was punished with a ball magnet on average nearly 30 times per game. He was ranked number one in the club for tackle, undisputed possession and score involvement. His toughness in the contest, outside runs and ability to hit the scoreboard were impressive during the season when Bruce couldn't live up to the club's expectations and make it to the finals. Leading to the dismissal of director David Teague..
Walsh welcomed after claiming the maiden John Nichols medal
Source link Walsh welcomed after claiming the maiden John Nichols medal