Australia & World
UNESCO pursues plans to classify the Great Barrier Reef as an "endangered species" despite federal opposition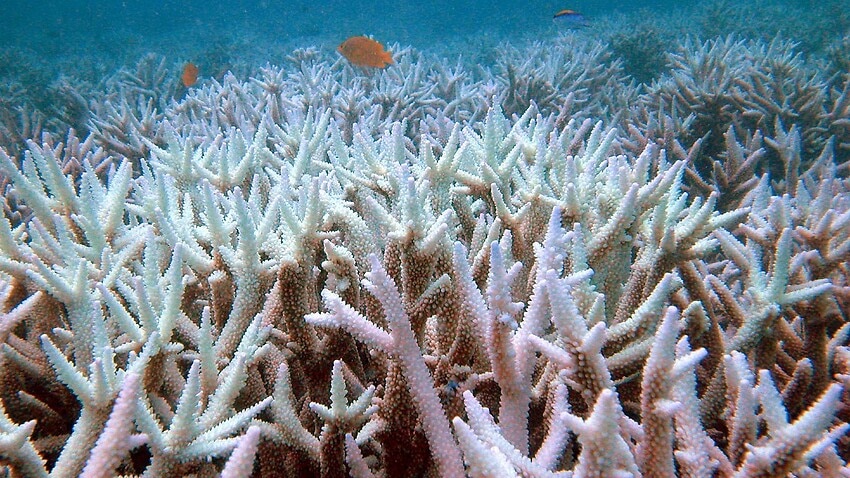 Despite opposition in Australia, the UNESCO World Heritage Committee is promoting plans to classify the Great Barrier Reef as an endangered natural heritage site.
The draft decision is a proposal to put the site on the list of endangered World Heritage Sites, said Commission Director Mechtild Rosler of the United Nations Educational, Scientific and Cultural Organization in Fuzhou, China. UNESCO) said at the 44th meeting.
She said the proposal would be on the agenda on Friday.
China's Deputy Minister of Education Tian Xuejun, director and president of the 44th session, dismissed speculation that the move was related to political tensions between China and Australia.
"This recommendation is based on reports and data provided by Australia," said Tian Xuejun, who opposed the "unfounded allegations."
As a result of climate change, the world's largest coral reefs are threatened by hot water and coral bleaching.
To prevent it from being on the Red List, the Australian Government invited more than 12 ambassadors on a snorkeling trip to the reefs prior to the meeting.
Nine of the 15 diplomats came from countries that have the right to vote at committee meetings.
The Great Barrier Reef off the east coast of Australia covers more than 344,000 square kilometers and is larger than Italy. It can be seen with the naked eye from space.
UNESCO Draft
In the UNESCO draft, the World Heritage Committee is urging Australia to take action on climate change. We also covered the water quality around coral reefs, which have been registered as a World Heritage Site since 1981. The long-term outlook for natural wonders has changed from "poor" to "very poor."
Climate change and its impact on World Heritage Sites are important topics at the conference in Fuzhou. The World Heritage Committee chairman emphasized that the idea of ​​an endangered species list is a "call for action" that the entire world community should work with.
"It's not a punishment, it's a way we preserve our heritage for future generations," said Ernesto Ottone, head of the United Nations agency.
Due to the coronavirus pandemic, the conference was postponed a year ago and is now being held with a combination of online and direct participation.
The decision to apply for classification as a New World Heritage Site will be made next weekend.
There are 1,121 World Heritage Sites in the world.
Currently, 53 World Heritage Sites are classified as Endangered.
UNESCO pursues plans to classify the Great Barrier Reef as an "endangered species" despite federal opposition
Source link UNESCO pursues plans to classify the Great Barrier Reef as an "endangered species" despite federal opposition