Business
Scott Morrison says a fake fight with Canberra "doesn't help anyone"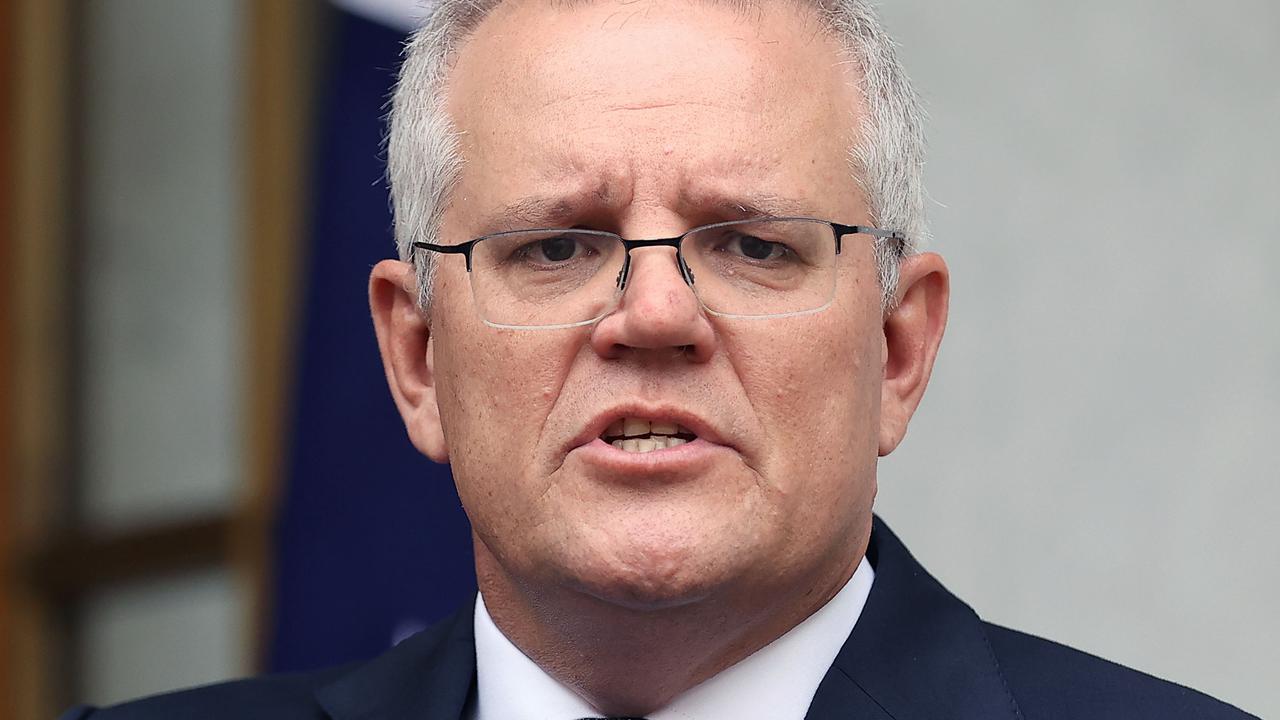 Prime Minister Scott Morrison denounced "fake fighting" and "continuation" in his message to the Prime Minister.
Scott Morrison has declared that the "fake fight" with Canberra will not help anyone after engaging in wars with several state prime ministers on Covid's rules in the last two weeks.
After the incumbent Nicolle Flint announced that he would resign in the next election, the Prime Minister was in Adelaide on Friday and promoted Boothby's marginal seat Liberal candidate Rachel Swift.
As a sign that the campaign is on track, Morrison visited Micro-X, a medical imaging and technology business in Tonsley, southern Adelaide, to inspire manufacturing jobs at the facility.
Later, Morrison, who told reporters, was asked why South Australia's Prime Minister Steven Marshall wasn't with him.
He caught up with South Australian Liberal Party leaders later that day, but said their "schedule did not match."
The Prime Minister then declared Marshall "inspiration for creating this culture of change in South Australia."
"He regained that confidence and gave him a motivated attitude that people who were no longer working in the industry were confident that they would go to a new industry and move," Morrison said.
"Here I couldn't talk enough about his inspiration to achieve that change."
Later, Morrison called for a "fake battle" and "continue Canberra."
"There is no more fake fight or continuation in Canberra. All those fake fights don't help anyone. And they certainly didn't help South Australia, he turned it all around. Let me see what's going on, work, "Morison said.
His comments came after Victoria's Prime Minister Daniel Andrews blew up the Prime Minister and accused him of "overrunning radicals" and "Doublespeak" following a violent opposition to the blockade in Melbourne two weeks ago. It is.
Morrison blamed the violence, but said he sympathized with the Australians who "have the courage to tell the government what to do."
The Queensland Government also favored Morrison last week after criticizing plans to ban unvaccinated people from the venue after 80% of eligible residents have been fully vaccinated. I accused him of trying to curry with him.
Morrison also defended his strong stance on Beijing after revealing Chinese naval vessels that spent three weeks off Australia in August and September.
"Don't think for a moment that we weren't watching them because they were trying to watch us," he said.
"The importance is to emphasize to Australians that there is a very serious situation in the Indo-Pacific. I have said that for a long time.
"Under international maritime law, they have all the rights to be there, just as we have all the rights to be in the South China Sea and other free places. The Freedom of Democracy has all the rights to be there. Have all the right to have freedom of movement in.
"The fact that we stood up for the right to exist is one of the reasons we guarantee that we are building ourselves, such as freedom of the press and freedom of speech.
Defense capabilities, including nuclear submarines, all of these issues are what the Chinese government is having big problems with, which is why we are having difficulties. "
Initially published as follows Scott Morrison says a fake fight with Canberra "doesn't help anyone"
Scott Morrison says a fake fight with Canberra "doesn't help anyone"
Source link Scott Morrison says a fake fight with Canberra "doesn't help anyone"