Australia & World
Promote diversification of the Australian student cohort under a new government plan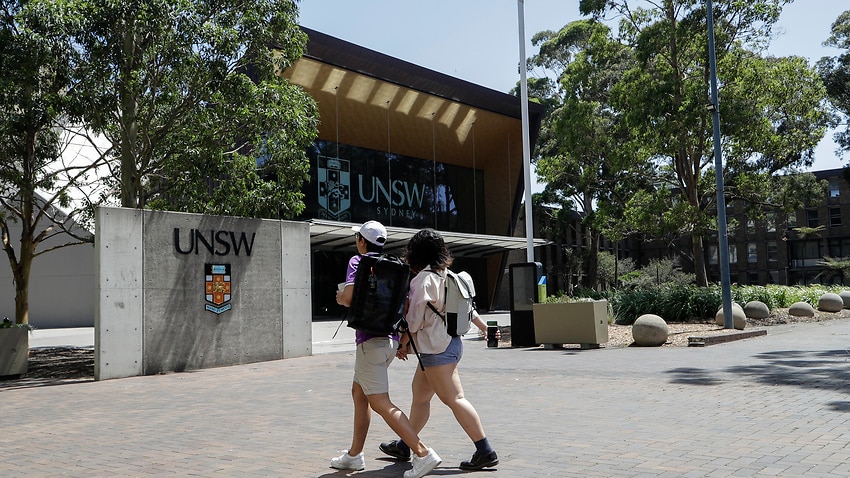 The COVID-19 pandemic severely disrupted the sector, and border closures reduced student enrollment by up to 70% at pre-pandemic levels in some areas.
"Reopening borders, prioritizing international students under the National Plan for Australia's transition to National COVID-19 compliance (National Plan), and vaccination approval will facilitate sector recovery in 2022. "The strategy states.
Part of this includes diversifying the student cohort to mitigate financial risks and maximize the student experience, the government said.
According to government data, the top five Australian university markets accounted for 72% of registrations last year, of which 37% were in China, 21% in India and 14% in the following three top markets: The remaining 28% came from other markets.
This is compared to major competing markets such as the United States, United Kingdom and Canada, where the strategy states that "diversification is a strategy to support the sustainable growth of increasingly international education enrollment."
In the United States last year, 36% of registrants came from China, 14% from India and 39% from other markets. Shares from other markets reached 55% in the UK.
According to this strategy, Australia "will continue to build strong relationships as major partner countries such as India and China continue to be important partners in international education."
The government will introduce new transparency measures for student diversity, including the Diversity Index.
Education Minister Alan Tudge said international education was one of Australia's "great success stories" but needs to be done differently in the medium term.
"We hope the international student market will thrive again, but we also need to prioritize the Australian student experience, which means that public universities need to prioritize classroom diversity. I will do it, "says Tudge.
"Some public universities have 80% of international students from one country. This poses an economic risk to these institutions, but it undermines the student experience for both Australian and international students. There is a possibility. "
This strategy also outlines how to diversify courses into online and offshore delivery. 58% of UK students study abroad, but Australia has a 20% share.
"There is a great opportunity to grow the international student market through quality offshore courses, just as the UK has done," said Tudge.
"This method has the potential to educate 10 million students in 10 or 2 years, support the development of neighboring countries and provide a source of income for universities."
Phil Honeywood, CEO of the Australian International Education Association, is a convenor of the International Education Council, who has overseen the strategy.
He told SBS News that it is important that the sector has a blueprint to work on right now.
"Similarly, tIf the form can be done in collaboration with the government, his strategy will always work best. "
"Seven federal ministers have approved the national strategy for the last decade and look forward to working with them to achieve results that are beneficial not only to the welfare of education providers but also to the welfare of students.
"It's an important part of the strategy."
Honeywood said the strategy focuses on improving mental health support, safe and affordable student faculty accommodation, and the need to improve the integration of national and international students.
We also aim to provide international education that "meets Australian skills needs".
Currently, almost half of Australia's international enrollment in universities is focused on business and commerce, but skills areas such as engineering, math, technology and health have a much lower share than the OECD average.
"International graduates with strong English skills and Australian qualifications are well-positioned to fill the skills gap and apply for residence and employment channels, including through skilled migration programs," the strategy said. I am saying.
This strategy follows this week's government announcement, allowing international students who were unable to travel to Australia during the pandemic to apply for an alternative visa.
The government will also extend the length of stay on a temporary graduation visa from two to three years.
Immigration Minister Alex Hawke said the visa change would make Australia an internationally competitive foundation.
Promote diversification of the Australian student cohort under a new government plan
Source link Promote diversification of the Australian student cohort under a new government plan