Australia & World
Prime Minister Solomon Islands seeks calm and refuses to resign due to violent protests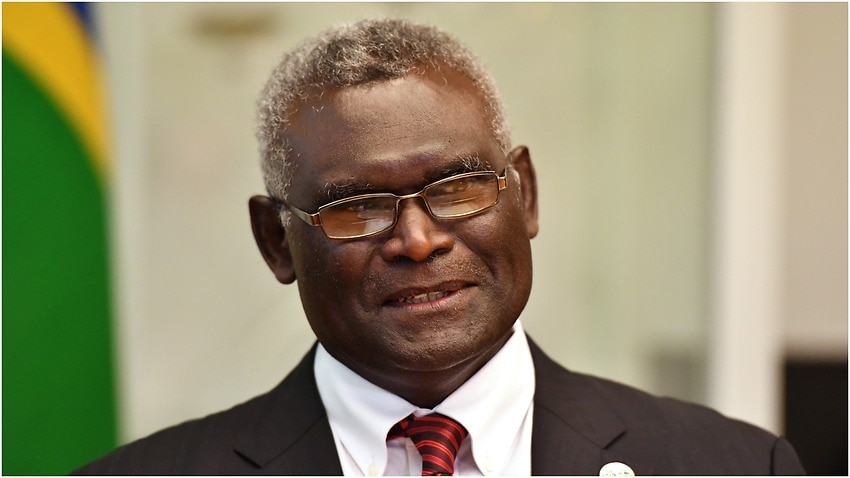 A fierce protest broke out on Thursday afternoon on the second day, targeting parliament, Chinese businesses and other buildings in Honiara, the capital of the Pacific nation.
Despite public unrest, Sogavare upheld his decision to end diplomatic relations with Taipei, which caused tension in Honiara.
"The decision is the right decision, it's legal, it puts the Solomon Islands on the right side of history, and it's in line with international law," he told ABC.
The 36-hour blockade in Honiara to curb protests ended Friday morning.
Mr Sogavale blamed foreign powers for fostering national unrest.
Extensive protests began primarily with the island nation's decision to switch diplomatic relations from Taiwan to China in September 2019.
Until then, the Solomon Islands have maintained a relationship with Taipei for 36 years.
Many of the protesters arrived from Malaita, the most populous island in the country.
Malaita has ignored the central government and maintained its relationship with Taipei.
"I'm sorry that the people of Malaita are lying falsely and intentionally about the switch," Sogavale said.
Protests have been linked to long-standing sentiment about the lack of economic development in Malaita Province.
State leader Daniel Suidani was the most vocal critic of the government's move to recognize China. He said Marita would maintain relations with Taiwan.
Solomon Islands Prime Minister Manasseh Sogavale (left) and Australian Prime Minister Scott Morrison meet in Honiara sauce: AAP
---
Solomon Islands opposition leader Matthew Wale said on Friday that he had "resolutely rejected" allegations that he had instigated or was responsible for the riots in Honiara.
Mr. Wale told ABC Radio that the people of Honiara feel that they have no power to change things in the country through a democratic process.
"The Prime Minister's comment on the Malaitas not to hit their heads against the brick wall was culturally insensitive, which was even more emotional," he said.
His comments came after he called on the Prime Minister to "do the right thing" and immediately resigned.
Australia dispatches police and soldiers to help "riot control"
Members of the Australian Federal Police were sent to the Solomon Islands to regain their composure after reports of arson, looting, and widespread property damage.
Interior Minister Karen Andrews said 23 members of AFP are currently on the ground, including members of the tactical response team.
Prime Minister Scott Morrison said Thursday that 43 Australian Defense Force personnel would also be sent to the Solomon Islands to assist in "riot control."
"The situation in the Solomon Islands has clearly deteriorated in the last few days," she told Seven's Sunrise Program.
"The situation is particularly volatile. Our role is to help restore law and public order and morals to work closely with the Solomon Islands police."
Andrews said Australia's role is not to intervene in the country's internal affairs.
"Our role there is very clear. It's about working closely with the Solomon Islands police to do everything we can to help restore the island's security," she said. rice field.
"So we are very clear about what our role is. We do not intervene in the domestic situation of the Solomon Islands of a political nature at all.
"It's about helping protect purely important infrastructure and ensuring that Solomon Islands police can help restore law and order as soon as possible."
A video on social media showed that the building was on fire. sauce: supply
---
Foreign Minister Marise Payne said Australia's expansion in the region is likely to last for weeks.
There were no exact numbers, but she estimated that there were 200 Australian citizens in Australia.
Senator Payne told ABC Radio, "We will engage with people as needed regarding those who may want to leave."
"Importantly, travel advice is very clear about avoiding demonstrations and protests."
China calls on Solomon Islands to protect citizens
Zhao Lijian, a spokesman for China's Foreign Ministry, expressed "grave concern" and called on the Solomon Islands government to "take all necessary steps to protect the security of Chinese citizens and organizations."
He mentioned the progress between the two countries in "economy, trade, infrastructure and education".
"Attempts to disrupt the normal development of relations between China and other countries are useless," he warned.
While Chinatown was on fire, Ranadi Eastside was also plundered and several buildings, including the South Pacific Bank (BSP) Bank, were on fire.

Video of Suna Sunia pic.twitter.com/zlApweAIas
Taiwan maintains diplomatic relations with only 15 countries.
Some of its allies have recently broken ties in favor of China.
Additional reporting by AAP


Prime Minister Solomon Islands seeks calm and refuses to resign due to violent protests
Source link Prime Minister Solomon Islands seeks calm and refuses to resign due to violent protests