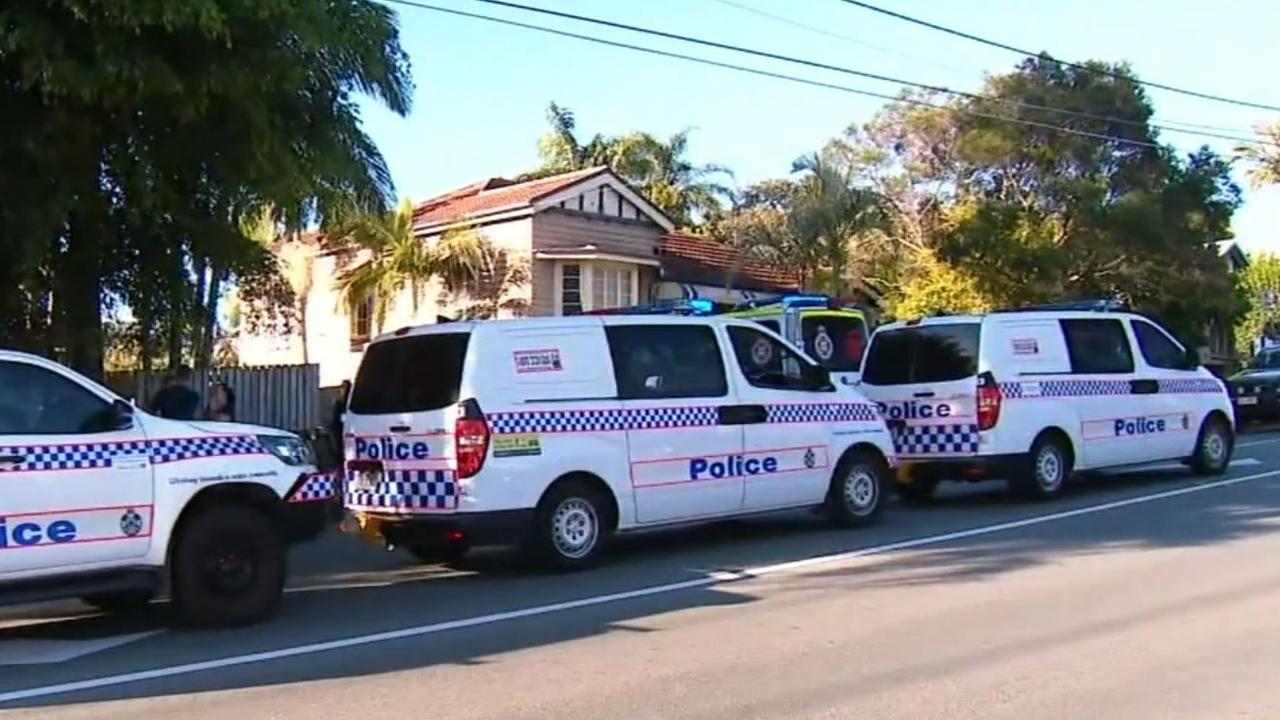 A man has been shot dead after allegedly attacking police with a knife while reporting domestic violence.
Police responded to a call about a stabbing incident in which a 29-year-old man allegedly charged a police officer with a knife at a house in Grange, Brisbane, around 2:15 pm on Sunday.
read next
Footage captures the moment a mother arrives home to find her son dead.
"They shot him. They shot my son," she could be heard screaming, 9 News reported.
The incident unfolded after police arrived at his home in Days Road and found the 53-year-old man with a lacerated hand and an injured left shoulder.
The 29-year-old man was armed with a knife when police arrived.
Police allege he marched toward officers with a knife in hand before he fired three shots.
First aid and CPR were administered immediately, but he was pronounced dead at the scene.
A 53-year-old man was taken to the Royal Brisbane Women's Hospital.
I know they knew each other.
A crime scene has been declared at this address and a police investigation is ongoing.
The matter is under investigation by the Ethics and Standards Command on behalf of the state coroner.
The findings are subject to oversight by the Criminal and Corruption Commission.
read next
https://www.theaustralian.com.au/breaking-news/armed-man-shot-dead-after-domestic-violence-incident/news-story/ae893ba06ce4627d823193e98ff74547 Police shooting: Armed man shot dead in Brisbane, domestic violence incident