Tech
Peppermint signs important agreement with Dragonpay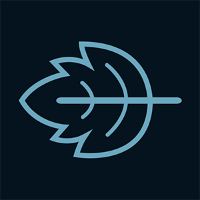 Peppermint innovation Announces that you have signed an important cash-in, transfer of funds and payment agreement with Dragonpay, One of the largest and most reliable online payment gateway platforms in the Philippines.
Under this agreement, bizmoto Agent will provide a one-stop payment gateway that connects the expanding bizmoto network and service ecosystem to various online and over-the-counter cash payment channels throughout the Philippines.
peppermint The contract with Dragonpay makes the bizmoto platform a merchant within the Dragonpay platform, resulting in instant access to a large network of banks, EMI wallet providers and remittance / payment centers for cash, money transfers and payments. can do. Essentially, Dragonpay is an aggregator for cash-in, cash transfer, and payment services, and will be the primary enabler for bizmoto agents, riders, and merchants to execute transactions.
The Dragonpay agreement instantly connects bizmoto to a number of major commercial banks such as BDO, Metrobank, Unionbank, UCPB, Landbank, Bank of the Philippines, RCBC, Eastwest, AUB, Chinabank and Robinsons Bank. Resources to achieve individually.
In addition, the Dragonpay transaction will bring bizmoto to PayMaya, GrabPay, Coins.ph, CASHU's established electronic wallets, and over-the-counter pawn shops, remittance and payment centers such as Cebuana Luillhier, LBC, Bayad Center, ECpay and RD pawn shops. You will be connected. , MLhuillier, Palawan Pawnshop, Villarica, PeraHUB, SM bills Pay, SM Savemore, Robinsons Supermarket, and PNB Global Remit.
The contract with Dragonpay will allow bizmoto agents, merchants and bizmoGo riders to receive payments from all customers who use Dragonpay, greatly expanding bizmoto customers' digital payment options.
peppermint You don't earn money directly from the contract, but you do get system fees for every transaction that takes place across the bizmoto platform. System charges are not set and will vary depending on the exchange you use. The system fees we earn vary from flat rate to percentage of transaction value. Currently, we earn up to 6% of the transaction value in most transactions across the bizmoto platform.
This contract is for the first year and will automatically renew unless either party notifies you not to renew.
Chris Cain, Managing Director and CEO of Peppermint, said:
"This enhances the ability of bizmoto agents to serve and collect payments directly from customers via digital payments in real time, which is important given the growing trend of digital payments in the Philippines.
"In addition, bizmoto agents, riders and merchants can now use Dragonfly's network directly as a cash-in point, making the cash-in process even more convenient for agents, riders and merchants. Therefore, we need to encourage you to use the bizmoto platform more often.
"And the more cash in points, the more options bizmo Pay borrowers have to process bizmo Pay loans.
"This agreement with Dragonpay is a major milestone and key driver in our goal of achieving full bizmoto interoperability across the Philippine payments environment.
"Our goal is to complete all the technology and system integrations needed to enable the" working "days of the first phase of the first quarter of 2022. "


Peppermint signs important agreement with Dragonpay
Source link Peppermint signs important agreement with Dragonpay