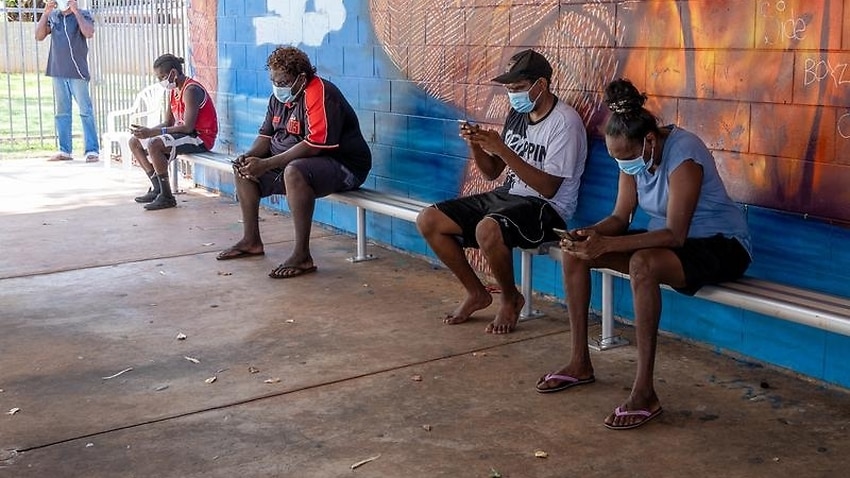 "We had a lot of tests at Catherine yesterday, but we couldn't get into Darwin's lab until late in the evening," Health Minister Natasha Files told reporters.
"They were delayed because of the great storm between Catherine and Darwin."
Ms. Files said the meteorological event provided the basis for a planned flight to transport people who appear to be in close contact with the National Resilience Quarantine Facility and the COVID-19 test from the Katherine region.
"I'm looking forward to these results later today," she said.
Meanwhile, Amnesty International apologized after the UK office issued a press release to reinforce false information about corrosiveness regarding the Australian Defense Force's involvement in NT's pandemic response.
A series of misleading social media posts claim that ADF has forcibly transferred infected indigenous people to quarantine facilities, likening them to stolen generations.
Some traditional owners have also accused military personnel of oppressing people in some indigenous communities and forcing them to inject vaccines.
Posts have been shared and reposted hundreds of times on Facebook and other platforms, and authorities fear they could threaten efforts to contain the outbreak.
Amnesty International's Australian office said it was disappointed that the UK office had released the information.
"The addition of a headline that wasn't in the original statement suggesting that the ADF is'traumatic'has completely changed the sentiment of the statement," said National Director Sam Clintonworth.
It was intended to convey Amnesty International's full support for the vaccination program.
"We deeply apologize for the pain caused by this," he said.
ADF rejected this claim as "disinformation" and "intentional disinformation."
Approximately 85 ADF personnel assist police and health care workers in and around the Katherine region to deliver food to vulnerable communities and transport close contacts to testing facilities.
They are also assisting the police at a vehicle checkpoint.
No new NTCOVID cases, storms delay testing
Source link No new NTCOVID cases, storms delay testing