Business
New registry to keep AFL concussion "transparent"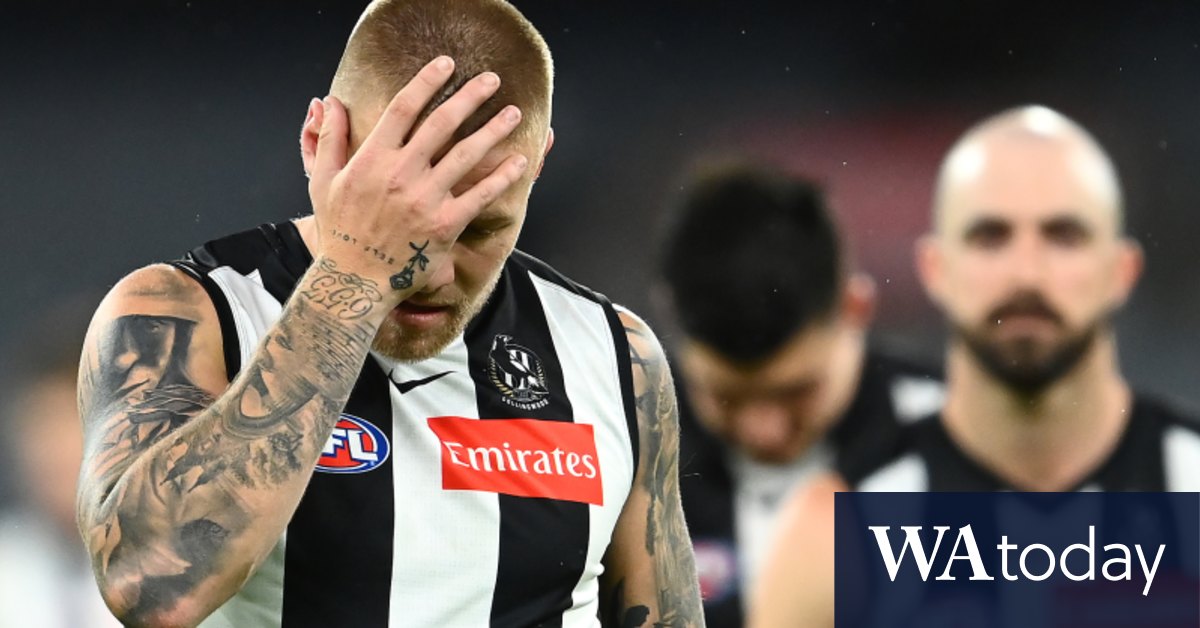 Concussion activist Peter Jess will launch a registry that records all the serious head knocks of athletes listed in the AFL according to the NFL model, and will eventually post a lasting concussion at the community football level. ..
Based on the US model of PBS Front line A veteran player agent who is still leading a potential class action proceeding against NFL headknock-tracking television show Jess and AFL will launch concussionwatch.com.au on Thursday.
Jess, running in collaboration with the non-profit charity Nurosafe and his own charity Sports Health Check, "continuously" counts the number of concussion players listed in the AFL and soon on the AFLW on this website. We want to aggregate, be vigilant, and keep our eyes transparent. A complete list of injured players is not always maintained on the club's website.
Jess said there were 32 concussion events during the pre-season and throughout the season. Richmond's Dylan Grimes, The latest incidence. The two players were discussed twice. This is supported by the club's injury list and media coverage. However, he claims that there were four athletes who were "almost certainly" discussed during the season, but other injuries from the incident, such as an orbital fracture, were used on the official injury list. The club's website listed nine concussion for the seventh round.
CONCUSSED AFL PLAYERS 2021
Jake Kelly (Adelaide)
Darcy Gardiner (Brisbane)
David Cunningham (Carlton)
Jordan de Goy (Colinwood)
* Chris Mayne (Colinwood)
Nathan Murphy (Colinwood)
Levi Greenwood (Colinwood)
Jordan Ridley (Essendon)
Nat Fyfe (Fremantle)
Brandon Walker (Fremantle)
Ratchie Schultz (Fremantle)
Rhys Stanley (Geelong)
Sean Remens (Gold Coast)
Cameron Freeton (GWS)
* Stephen May (Melbourne)
Ben Cunnington (North Melbourne)
Curtis Taylor (North Melbourne)
Camerons Haar (North Melbourne)
Aaron Hall (North Melbourne)
Tom Rock Riff (Port Adelaide)
Dustin Martin (Richmond)
Camdin Macintosh (Richmond)
Dylan Grimes (Richmond)
Max King (St. Kirda)
Jimmy Webb (St. Kirda)
Column Mills (Sydney)
George Hewett (Sydney)
Zack Langdon (West Coast)
Tim English (Western Bulldogs)
Mitch Hannan (Western Bulldogs)
* Mei and Main were discussed twice
Figure: AFL Concussion Audit-AFL Injury Report
More than 30 concussions recorded in less than one-third of the season means that Jess and his researchers are afraid that they may touch the mark of the century for the first time. The highest number recorded in the last decade was 75 in 2011, 74 in 2018 and 65 in 2019. Last season's figures have not been announced.
"We're heading to 100 this year. This is unusual given that it seems to make the game safer, but it's not showing up," Jess said.
Loading
New registry to keep AFL concussion "transparent"
Source link New registry to keep AFL concussion "transparent"