Health
Kids Cancer Project: Sophie Cyprianou defeated cancer three times before turning 18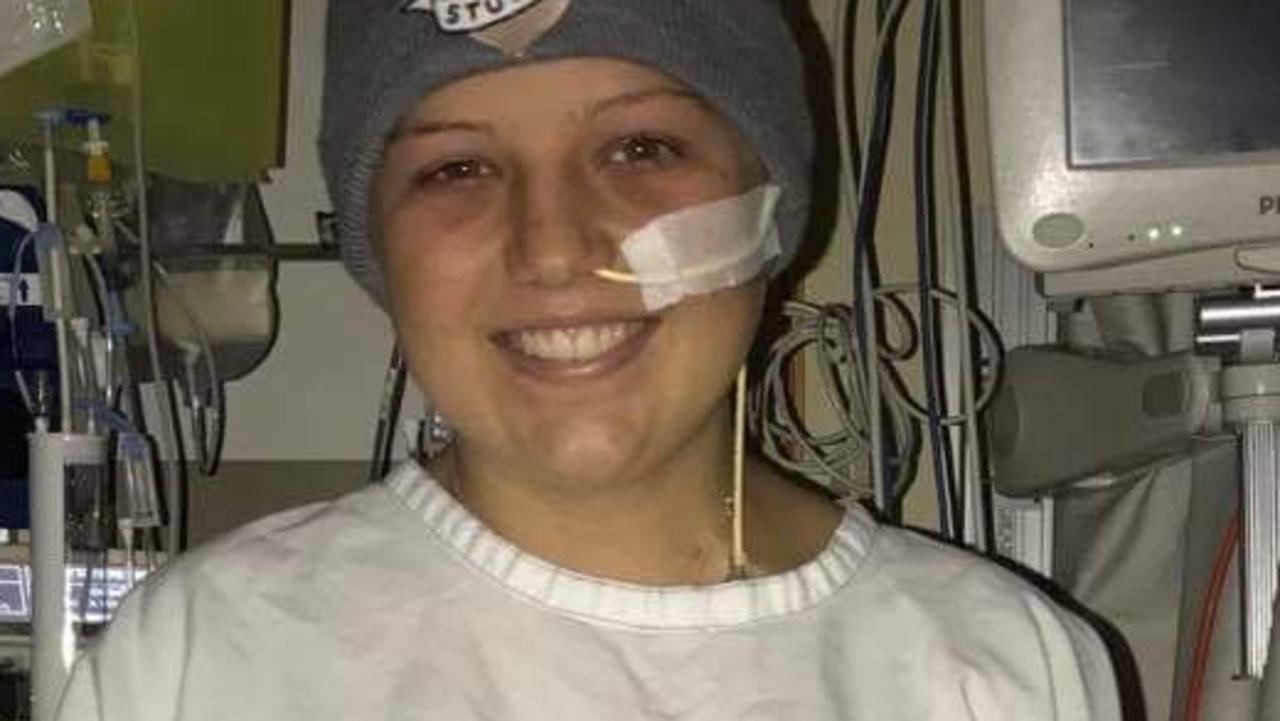 The young woman said she was open to fighting cancer three times before she was 18 and chose to "make the most of" every experience.
Before the age of 18, young women are open to fighting cancer three times and want to raise awareness of the illnesses that can kill their children.
Despite her ongoing treatment and diagnosis, 22-year-old Sophie Kipriano chose to look forward to life.
Sydney, who lives in Greenwich, was only 14 years old when he was first diagnosed with an osteosarcoma called osteosarcoma.
It forced her to undergo shoulder replacement during chemotherapy treatment, and she was absent from school for a year.
Cyprianou's second diagnosis was made three years later, in February 2017, when a blood test revealed that myelodysplastic syndrome had turned into leukemia. She needed immediate treatment and a bone marrow transplant.
Then, in June of that year, Cyprianou noticed a lump in his neck and a biopsy of the lymph nodes revealed diffuse lymphoma of B cells. It is a rare immune system cancer characterized by overproduction of B cells.
Her bone marrow is so new that it poses a significant risk to her health and she was placed in the intensive care unit.
Miss Cyprianou continues to receive monthly immunoglobulin injections to strengthen the immune system, but she said she is currently free of cancer.
Looking back on her experience, she said she was a very determined person and chose to be positive about the situation in her life.
"I remember when I first got sick and had been treated for about five months. I was exhausted because I was lying in the hospital bed," she said.
"Then I thought it didn't make sense for something to change in my head and get angry, upset, or feel sorry for myself … I wanted to make the most of it."
After her subsequent diagnosis, Miss Cyprianou said she had already defeated the cancer before and learned that the alternative was fatal.
"After all, I think I need to make the most of my life and cherish every day now," she said.

"I definitely didn't live a normal teenage life, but now that I'm a little older, I'm glad to see it and mature very quickly.
"I have a good feeling in my bones that I'll be fine (in the future) … in my heart I'm not afraid that it will come back again."

Students at the University of Technology Sydney are currently studying for a degree in event management as they want to plan and throw a large fundraising event to raise money for cancer research and give it back to others. increase.
Kiprianou, who said she wouldn't normally be open about her fight, wanted to "make a difference" and decided to talk about her experience during Childhood Cancer Awareness Month.
She and her family are participating in The Kids' Cancer Project Better challengeRun or walk 90km throughout the month to raise awareness and funding for medical research to find more effective cancer treatments.
"I find it really hard for them (her family) to see the kids go through it, but they were my biggest supporters. We were a team and we did it all together.
"When I was sick, I was given a lot, so it's good to return something."

Approximately 870 children up to the age of 14 are diagnosed with cancer each year in Australia, according to data from the Australian Institute of Health and Welfare (AIHW).

Leukemia has also been found to be the most common type of cancer among children.
at first "I have to make the most of my life": Young women open about hitting cancer three times before their 18th birthday
Kids Cancer Project: Sophie Cyprianou defeated cancer three times before turning 18
Source link Kids Cancer Project: Sophie Cyprianou defeated cancer three times before turning 18