Australia & World
"It was a call to weapons": Jodi Picoult and Karin Slaughter about writing Covid-19 in a novel | Book
Jodi Picoult writes, "I wish you were here."
When I washed the broccoli with soap and water, by the end of 2020 I had already forgotten what happened months ago and forgot the moment when I was told not to wear a mask. I was very conscious. Everything that seemed so shocking and scary in March was far away by November and December. And that was when I started tinkering with the story.
It's up to us to understand the meaninglessness, so I was wondering how we as writers would talk about Covid. People always look to artists for that. I couldn't wrap my head in this, I just kept trying. And finally, when I heard about this guy stuck in Machu Picchu, I got: I know how I can do this. "
I wasn't writing with the idea of ​​publishing, but with the idea of ​​organizing everything I've learned so far. I had asthma and was in a very severe blockage and stayed home for 15 months except for hiking outside the woods. It was a really scary time. Once I got it, I was going to use a ventilator and knew that my lungs couldn't handle it.
I started writing, and it came very, very fast. The research I did was at my fingertips. Even the interviewed people who survived the ventilation, it's one social media question, and within an hour more than 100 people "tell me, I don't think this is the real thing." People who pass through Covid have an urge to show others what is directly in front of their face and what they cannot see. It was the same as the doctor I spoke to. I found it really difficult to find a doctor who had time to talk to me, but they were all keen to ensure that their side of the story was communicated. So it was a call to this real weapon for me.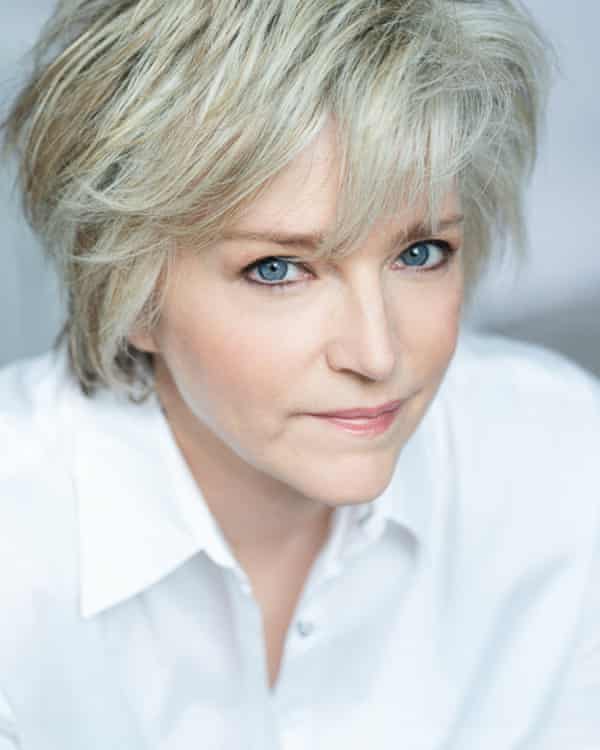 I think it's not a novel about Covid, but a novel about survival, but it's a little different. Yes, you will see a medical professional, and you will see death in it. But for me, this is a novel about how we got to the other side.
Jodi Picoult's Wish You Were Here is published by Hodder & Stoughton. To support Guardians and Observers, order a copy at the following URL: guardianbookshop.com.. Shipping charges may apply.
Karin Slaughter about Writing False Witnesses
When I was in college, I read Katherine Anne Porter's Pale Horse, Pale Rider – the first time I read about the 1918 influenza pandemic in a humanized way. That's why I wanted to write something that captured me now. fiction Tells the best history. You can read all your favorite history books, but you can't tell the taste and feel of London at that time from history books like fiction. In Atlanta, everyone smelled like tequila or rum, as all distilleries stopped producing alcohol and started producing hand sanitizers.
Sometimes I wondered, why did you do this? Everything keeps changing and I'm writing a book when these things are happening, so I'm writing a chapter that has to go to court, and whether it's going to be a zoom, and what about me? Are you going to get tension from the zoom? Then when the vaccine came out, it was like I had to go back and take the vaccine. I had to find a cutoff point.
Most criminal novels talk about many social issues, and this is a book about childhood trauma that affects you in adulthood. My character, Lee, sends his child to a private school so that he is virtually out of school and never loses a year of schoolwork. Well, most kids didn't have it. The gap between the lucky and the unhappy has only widened during the pandemic, which was especially difficult for women.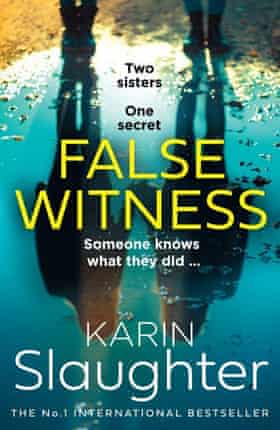 These kids today – who knows what trauma they will manifest and how they will experience it 20 years later? We scientifically know that children who have had a traumatic childhood are more likely to abuse drugs, have diabetes, have heart disease, and have a short life expectancy. So what does the past year or more mean for future children? And for those who were really lucky to be educated for that extra year, not just for the underprivileged, but for most other kids to not get? It's like I want to write. And I think the pandemic just sheds a bright light on it.
"It was a call to weapons": Jodi Picoult and Karin Slaughter about writing Covid-19 in a novel | Book
Source link "It was a call to weapons": Jodi Picoult and Karin Slaughter about writing Covid-19 in a novel | Book