Tech
FinTech Report Podcast-Episode 15: Dave Maunsell, Haveventec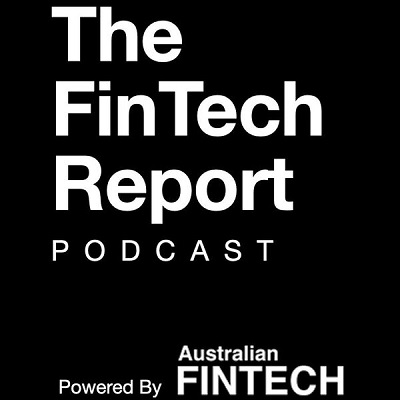 Cyber ​​attacks are on the rise. What do you need to know to keep your data safe?
In this interview with Dave Maunsell, CEO of Haven Tech, Dave describes how Havetec provides a decentralized platform that transforms security, accessibility, and experience.
Haven Tech Founded in 2014 by Ric Richardson (Uniloc's inventor, "try and buy" software) and Tony Castagna (Nuix co-founder). It aims to enable open enterprises to engage digitally without the risk of maintaining and operating large repositories. Of confidential information.
Haventec's platform provides start-ups, scale-ups, and businesses with a way to protect sensitive information (usernames, passwords, data, etc.) in ways that aren't worth stealing when a network is compromised. This is a very novel and innovative method. It's about maintaining a safe environment and tackling the challenge of protecting privacy.
Dave about the origin of Haven Tech and what they offer
Being prepared for a company's breach is the best protection against the loss of important digital assets, especially digital identities and sensitive data.
Haventec has developed a patented platform that provides businesses with a means of protecting the privacy of both service and employment people. If sensitive information (data and digital credentials) is protected by the platform, it is not worth stealing if the enterprise or its cloud is compromised.
Simply put, Haveventec has built a platform that introduces a paradigm shift in how companies reduce their exposure to risk. They solve the paradox of keeping sensitive data safe, while supporting business demand and consumer expectations for openness, connectivity, performance, and privacy.
Consumers, businesses and regulators are all looking for solutions to the weaknesses inherent in current digital trust models. Haventec is Australia's cyber scale-up to commercialize true Australian innovation that can be applied globally.
Dave describes the provision of Haventec services
Haventec's products have redesigned the foundation of digital trust in the following ways:
– Rethink the need to centrally store sensitive data.
– Change the way your application interacts with that data.
– Change the way individuals, businesses, and third parties access that data.When
– Gives you more control over how your personal information is used and shared.
Haventec products eliminate the effects of the most common cyber threats such as heavy account breaches, heavy data breaches, phishing, credential brute force, and social engineering.
1. Haveventec certification
Distributed identity provider. Divide the access to the ID into multiple parts and divide it into three places. Two sets of keys are modified and re-encrypted for each Authenticate transaction (see below for an overview of how Authenticate works).
Provides a single-step, multi-factor authentication experience – When using Authenticate to access digital services, users simply enter a secret [this secret is never stored anywhere]..
Includes true passwordless options in addition to password, PIN and biometric options. This eliminates operational risk as it does not require a central credential store to be maintained, unlike other "passwordless" offers on the market that simply replace the password with another element. However, the password will still be stored centrally.
A video demonstration of how Authenticate works can be seen here: www.youtube.com/watch?v=O3TTjNL6E1I
2. Haventech Sanctuary
Eliminates the need for existing methodologies for centrally storing data.
Securely decompose sensitive data into individual components for easy decentralization. It's not worth using these components alone, but when combined with Sanctum, you can regain access to your data. Two sets of keys are modified and re-encrypted for each Sanctum transaction.
A video demonstration of how Sanctum works can be found here: www.youtube.com/watch?v=_NoisEcSwJE
Listen to the episode here:
www.buzzsprout.com/1643860/9582250


FinTech Report Podcast-Episode 15: Dave Maunsell, Haveventec
Source link FinTech Report Podcast-Episode 15: Dave Maunsell, Haveventec