Tech
FinTech Report Podcast-Episode 14: Interview with Kimberly Gaskin, Six Black Pens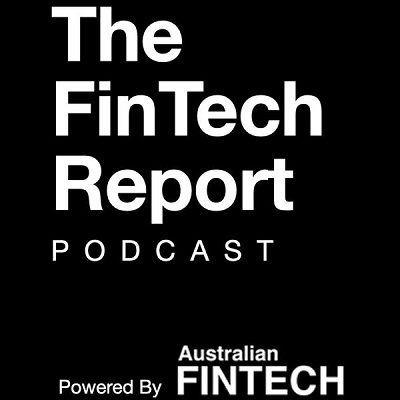 Growth Drive: Basic Strategy The Secret to Successful Scale-up
Six Black Pens is a strategy-driven, independent creative communication agency, where smart and effective work is everything. They are complex business specialists and aim to understand, decipher and define – to simplify without dilution. Clients include NAB, MLC, Aware Super, Ignition Advice, PEXA, AGL. Their unique value proposition to clients is "We make the complex beautiful".
In this episode of the FinTech Report Podcast, Kimberly discusses the importance of basic strategies for FinTech in starting and scaling up, and how Six Black Pens approaches basic strategies and other communication strategies through the lens of behavioral economics. This section explains. In the topic covered, Kimberly explains:
When FinTech begins to scale up, why do we need to change our communication strategy to effectively target consumers rather than investors?
The Six Black Pens considers the best work to be the most effective work: achieving the client's business goals while delivering value to the client's customers.
Why Behavioral Economics Should Be the Foundation for Marketing, Advertising, or Communication with Customers.
How the idea of ​​System 1 (fast, automatic) and System 2 (slow, consideration) facilitates consumer behavior, and how understanding the unconscious bias of customers leads to more effective communication. Will you be connected?
How SBP's expertise in behavioral economics and strategies based on five key behavioral nudges helped Australians take charge of aging.
Why it's important to choose the best channel for your viewer's level of digital comfort, and why you need to optimize that channel for a particular viewer.
All communication strategies need to have hard metrics built in to measure success.
For FinTech, it is important to think about the basic strategy from the beginning. That is, it is a component of identity, message, communication, customer value proposition, and audience segmentation.
Why FinTechs need to get the customer's onboarding experience right, and the components needed to achieve this.
FinTech and traditional banks can learn from each other and why this new ecosystem is good for customers and Australia.
If you would like to receive a presentation of sector-specific insights that focus on the value of FinTech's core strategy, please contact: helen@sixblackpens.com
You can listen to the podcast here:
https://www.buzzsprout.com/1643860/9537129


FinTech Report Podcast-Episode 14: Interview with Kimberly Gaskin, Six Black Pens
Source link FinTech Report Podcast-Episode 14: Interview with Kimberly Gaskin, Six Black Pens