Business
EUR / USD aims low on previous YTD, EUR / GBP keeps range, EUPMI mixed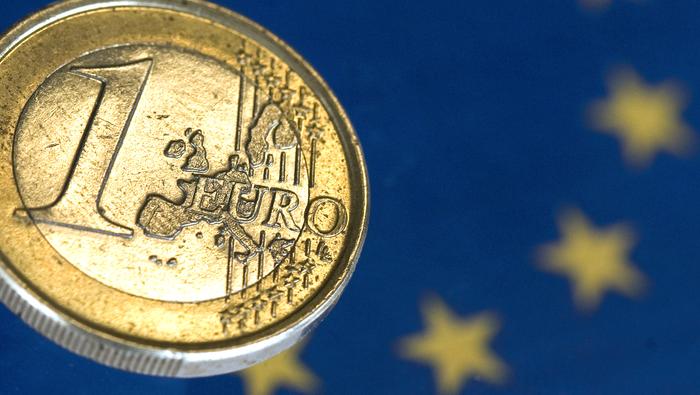 EUR / USD, EUR / GBP Analysis and News
Eurozone mixed PMI where supply chain disruption remains an important issue

EUR / USD Edging towards the previous YTD low
EUR / GBP Bounce at weekly lows as BoE tightening bets recede
PMI summary: France's October manufacturing PMI fell short of expectations by 53.5 to 54, as supply chain issues were once again a key feature. However, the service number was 56.6, which was slightly better than the consensus, compared to the expected 55.5 in the combined read matching consensus. Meanwhile, the German PMI made a service mistake, and the manufacturing PMI was better than expected. Overall, the Eurozone PMI was slightly better than expected, but not so much.
Eurozone mixed PMI where supply chain disruption remains an important issue
sauce: DailyFX
EUR/U.S. dollar: As the US dollar softens, the pair will return to the immediate vicinity of the previous YTD low (1.1662). This has been suppressed further upwards twice. Therefore, the weekly closing price is important for the pair. If you don't close the price above, the downside of the pair may be updated. However, if the EUR / USD pair remains strong, the psychological 1.1700 handle will be the focus of attention.
EUR / USD Chart: Daily Timeframe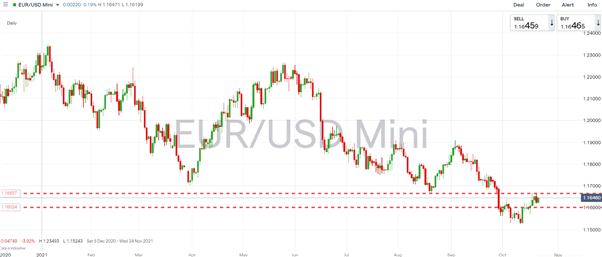 Source: IG
EUR/GBP: The Bank of England commentary continues to confuse the market about the timing of potential rate hikes. Bank of England Chief Economist Pill pointed out overnight that inflation could exceed 5% in the coming months, but Chief Economist said the focus could be too exciting. It drew more decisive attention to the exact timing of rate hikes. At the current rate. Second, the market price for a 25bps rate hike at the November meeting fell from a 95% chance at the beginning of the week to a 55% chance. As a result, the cross bounces off weekly lows and remains in the 0.8420-60 range.


EUR / USD aims low on previous YTD, EUR / GBP keeps range, EUPMI mixed
Source link EUR / USD aims low on previous YTD, EUR / GBP keeps range, EUPMI mixed