Tech
Cut out clichés and use your brand to build stronger teams and businesses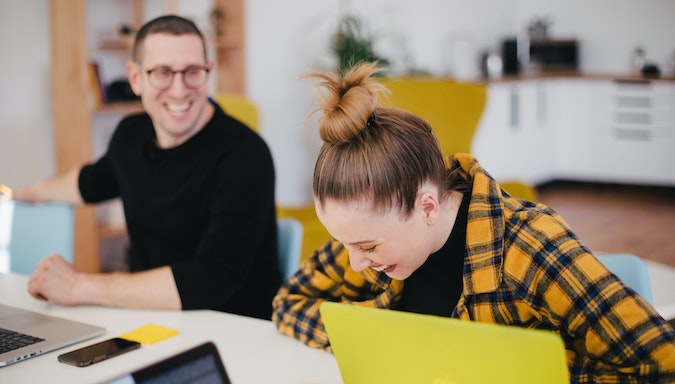 "Is this a brand?" That's a question we all asked many times. In general, depending on something that will play an external role. However, a purposeful "brand" is a powerful tool for all parts of the business, including employee experience (EX).
In reality, most EXs have some random perks on top, even though organizations often eliminate the cliché that "our people are our greatest asset." There is a mandatory general checklist. Employees rarely receive a clear and consistent experience that clearly reflects what the organization represents.
Why not?
I think it comes from two things. First, the brand as a strategic business tool is not yet well understood. And second, EX is generally delegated to the affairs department. This is a silo that often lacks resources, focusing on the functional aspects of employee relationships.
As a strategic framework, a clear brand vision needs to inform all decisions within an organization. From what you sell to how you put them on the market. It's about who you hire and how you interact with them.
Even organizations with a strong brand-centric approach have few people responsible for the brand experience. Both internal and external.
What is the Chief Brand Officer?
Recognizing this truth (and in the spirit of practicing what we preach), AFFINITY created the role of Chief Brand Officer.
There are two roles. Working with clients is about identifying really important moments. It focuses on ensuring a consistent brand experience at every step. Internally, this role works in tandem with people and culture (HR) and delivery (operations). Work with these teams to ensure that your brand is delivered properly.
It is important to have an ownable brand that produces meaningful employee value propositions (EVPs) that are inherently relevant to the overall mission. This can be seen in brands such as Best Buy (which gives workers the power to create magic) and the LEGO Group's "People Promise".
AFFINITY's journey is one of continuous learning and improvement. The initiatives included here have produced measurable results for both people and clients.
Implementation of brand value
AFFINITY has steadily introduced many initiatives. These include:
Library time – 1 hour of self-study.

Heartfelt Monday;

TED Talk Tuesday;

Biweekly lab study.

Monthly resulting breakfast; and

Think Thursday – A Day Without Meetings
These have led to greater well-being and engagement scores within the team.
But beyond its internal value, we have also found that it offers significant benefits in terms of the quality of the ideas and recommendations we provide to our clients. Some of this "slow thinking" is worth millions of dollars in incremental profits for clients.
So what value does powerful EX bring beyond the culture of the company? Ensuring that the team truly understands the brand by giving it the opportunity to live personally and collectively on a daily basis enables employees to provide a better customer experience and is more powerful. It leads to business returns. And in our case, I think it's also very powerful to give our team a strong signal that it's okay to stop, think, and make informed decisions.
Angela Smith Chief brand officer of AFFINITY.
Cut out clichés and use your brand to build stronger teams and businesses
Source link Cut out clichés and use your brand to build stronger teams and businesses