Tech
Brisbane's "non-bank" WLTH secures $ 3 million in seed funding and launches $ 15 million in Series A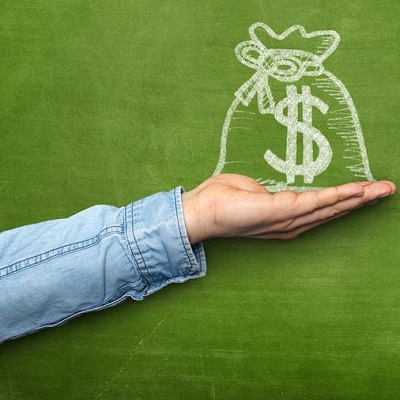 Digital lending and payment "non-bank" WLTH Has completed a $ 3 million seed funding round today as it is strategically preparing for the next scale-up phase and expansion into overseas markets, with a focus on creating positive environmental change. Was announced.
Since the launch of the new Variable Owner Occupied Home Loan rate of 1.99% (comp rate 2.05%) and its flagship digital application system, Lending Loop, in 2021, WLTH has generated over $ 700 million in loan inquiries.
WLTH Use the funds raised to quickly track the growth of our unique FinTech platform and strengthen our world-class team ahead of the future launch of our business payments platform and loyalty program WLTH + Loyalty. Make major employment.
The funds will also be used to continue to support that clean sea initiative Partnership with Global Eco Organization Parley For the Oceans promises to clean up the 50m2 coastline each time a loan is settled and issues a card made of recycled marine plastic.
Behind the Seed Raise, WLTH also announced that it will launch a Series A round in August 2021 with the goal of raising $ 15 million.
WLTH works with small business owners to solve cash flow issues such as card-linked credit facilities, corporate invoice-protected pay now (BNPL) options, and loyalty points. We plan to develop a series of products. High security business payment platform.
Brodie Haupt, co-founder and CEO of WLTH, said: We are one step closer to establishing our position as a market leader. One of our main objectives since conceptualizing WLTH to rock the lending and payment space.
"As part of this vision, WLTH is committed to making a real impact on the environment compared to many of the largest banks that maintain a cosmetics CSR policy. Five years with Parley for the Oceans. We have just begun our partnership to work closely on the fight against plastic pollution and use our resources to drive positive change on the Australian coast and abroad.
"We have set a goal of closing an additional $ 1.2 billion in loans for Series A in the next fiscal year. We will continue to grow our business through strategic acquisitions while providing the market with a complete product ecosystem. I'm happy to be able to do it, "Haupt concludes.
Founded in Brisbane in 2019 by serial entrepreneurs Brodie Haupt, Drew Haupt, Darren Hodgkin and John Kerr, WLTH brings a range of technology-centric products to market, including feature-packed products, to bring Australian financial services to market. It has a mission to revolutionize the industry. Transaction accounts, powerful payment applications, high-value loyalty systems, and an innovative fintech pipeline for Australian consumers and businesses.


Brisbane's "non-bank" WLTH secures $ 3 million in seed funding and launches $ 15 million in Series A
Source link Brisbane's "non-bank" WLTH secures $ 3 million in seed funding and launches $ 15 million in Series A