Business
Boris Johnson spokeswoman Allegra Stratton starred in the movie laughing about the Christmas party in Downing Street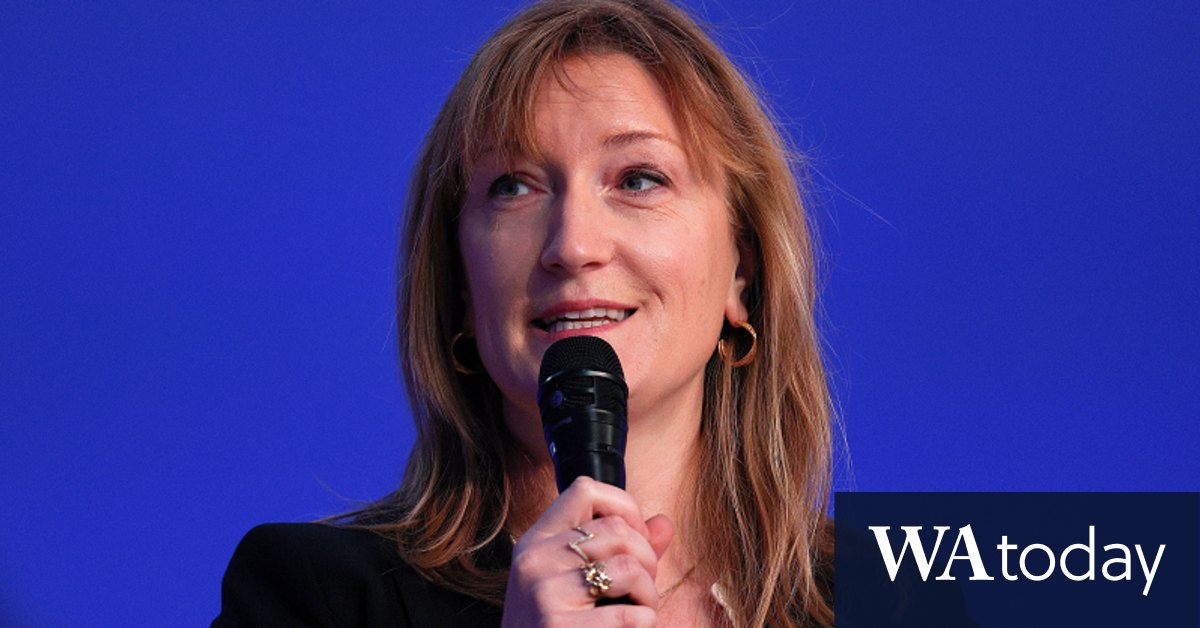 But early Wednesday morning, AEDT's commercial broadcaster ITV News leaked a video footage of the then Prime Minister's own spokeswoman, practicing how his colleagues could answer questions at a mock press conference just four days after the event. I made a joke about the party. About the party being illegal.
Loading
Former ITV presenter Allegra Stratton was ready to become one of the UK government's most prominent faces. She was tapped to take on the role of a new spokesman modeled after the White House Press Secretary, who is responsible for briefing on cameras that are broadcast and streamed live.
The footage of her playing that role reveals the staff mocking the rally and how the press asks about it.
Ed Oldfield, an adviser to the Prime Minister pretending to be a journalist, asks Stratton:
Stratton laughed and replied: "I went home."
She seemed to ask her reaction, "Wait a minute," and then, "Hmm, uh, uhhhhhhhhhhhhhhhhhhhhhhhhhhhhhhhhhhhhhhhhhhhhhhhhhhhhhhhhhhhhhhhhhhhhhhhhhhhhhhhhhhhhhhhhhhhhhhhhhhhhhhhhhhhhhhhhhhhhh Ahhhhhhhhhhhhhhhhhhhhhhhhhhhhhhhhhhhhhhhhhhhhhhhhhhhhhhhhhhhhhhhhhhhhhhhhhhhhhhhhhhhhhhhhhhhhhhhhhhhhhhhhhhhhhhhhhhhhhhhhhhhhhhhhhhhhhhhhhhhhhh
"Does the Prime Minister allow us to have a Christmas party?" Says Oldfield.
"What's the answer?" Stratton asks himself. Next, her colleague coached her with a response that could suggest answering "cheese and wine" rather than "not a party."
"Are cheese and wine okay?" Stratton asks.
"No, it's a joke," a colleague replies.
The footage was shot in a specially constructed media briefing room designed for her upcoming press conference, but the idea of ​​making her a public spokesman was abandoned.
Loading
Stratton was brought to the government to carry out the communications of Finance Minister Rishi Sunak. Snacks were the best man at the wedding with British journalist James Forsyth. audience Magazine and snack friends since days at Winchester College.
Despite the leaked footage that clearly shows that Oldfield and Stratton refer to the "Christmas party," number 10 claimed that "there was no Christmas party."
"COVID rules have always been followed."
Opposition leader Kiel Starmer said the lie was shameful.
"People all over the country obeyed the rules, even when that meant being separated from their loved ones," Starmer said.
"They had the right to expect the government to do the same.
"It's shameful to lie and laugh about those lies.
Boris Johnson spokeswoman Allegra Stratton starred in the movie laughing about the Christmas party in Downing Street
Source link Boris Johnson spokeswoman Allegra Stratton starred in the movie laughing about the Christmas party in Downing Street