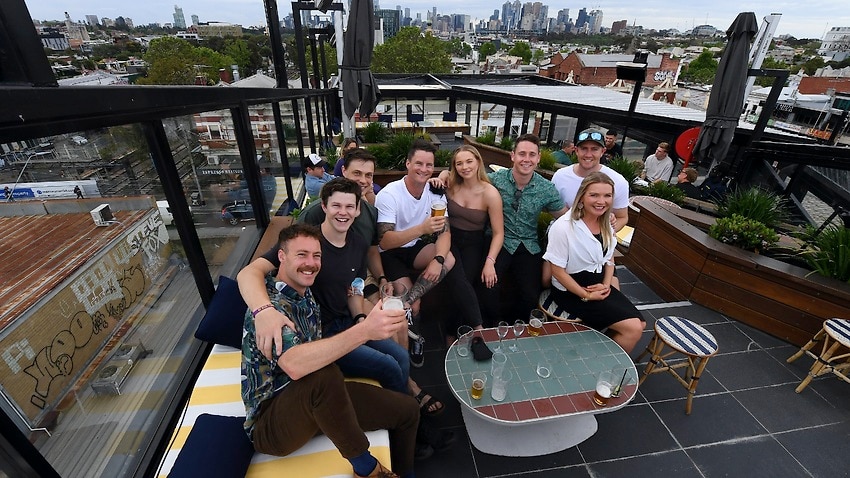 Prime Minister Daniel Andrews said the multiple blockades that Melbourne contributed to the longest blockade in the world are a thing of the past.
Meanwhile, Qantas has announced a scheduled flight schedule when the border reopens on November 1.
Flights to New York and London begin that day, but flights to destinations such as Singapore, Fiji and Johannesburg have been accelerated.
Deputy Prime Minister Barnaby Joyce welcomed more Qantas routes, but said government support for the aviation industry would end when flights returned to pre-pandemic levels.
Victoria's decision to remove the quarantine requirements for vaccinated travelers will also cause state airlines to carry forward flights from Melbourne to London and Singapore in November.
Canberra is in talks with Singapore to establish an unlimited two-way trip.
It comes with Prime Minister Peter Gutwein, who is flagging Tasmania's plans to reopen its borders.
Travelers will be able to enter the island nation from December 15th. Vaccination rates are expected to reach 90% on December 15.
New South Wales registered 332 new cases on Saturday as the state reported cases of viral infections in bars and gyms.
At ACT, although preventative measures were far away, about 24 infectious diseases were diagnosed as retailers traded on the first weekend after August 12.
The capital will be relaxed on Friday, a week earlier than planned, and a free trip will be returned to the card between Victoria and ACT from November 1st, following an agreement between Victoria and New South Wales.
The latest national vaccine statistics show that double dose rates for people over the age of 16 have reached 71.7 percent.
ACT continues to lead the way to the most vaccinated jurisdictions, with 86% of residents receiving two doses, while NSW is not far behind 83.7%.
The two most lagging states in vaccine deployment are Western Australia and Queensland.
Sunshine was fully vaccinated on Saturday morning at 59.4% over the age of 16, while WA exceeded 60% around lunch break.
Health Minister Roger Cook of Western Australia said the state will also exceed 60 percent of all people over the age of 12 within a few days.
"We're doing a great job in Western Australia because our words are late, and now we need to keep doing more," he said.
Asked if the state border would open by December 25, Cook said WA did not want the situation to reopen too early and have to close at Christmas.
"We don't want to ruin Christmas. We don't want to make dangerous decisions," he said.
"We want to keep Western Australians safe."
Australian states are almost ready to resume overseas travel
Source link Australian states are almost ready to resume overseas travel