Australia & World
Australia news live updates: Wong calls for restraint over China's 'disproportionate' exercises; at least 89 Covid deaths | Australia news
Key events
Number of NSW Aboriginal deaths in custody in 2021 double the previous high
The number of Aboriginal Australians who died in custody or as a result of a police operation in New South Wales in 2021 doubled the previous high set 25 years ago, prompting furious calls for reform to the state's justice system.
Amid rising incarceration rates and a series of legislative changes making it harder for alleged offenders to be released on bail, data provided by the state's coroner's court revealed 16 Aboriginal people died while caught up with the justice system last year.
The previous record – eight – was set in 1997.
The revelation prompted an angry response from the Aboriginal Legal Service, as well as the families of the deceased.
For more on this exclusive story from the Guardian, read the full report here.
Police seize 700kg of cocaine worth $280m on ship at Port Botany
Police are asking the public for help to bust a criminal syndicate behind the importation via cargo ship of 700kg of cocaine with an estimated street value of $280m, AAP reports.
Australian Border Force (ABF) officers found the drugs on 22 July while inspecting containers on the vessel Maersk Inverness at Port Botany in Sydney.
Australian federal police (AFP) officers seized 28 denim bags, each holding about 25kg of cocaine in brick form, the AFP and ABF said in a statement on Saturday.
Forensic examination identified different emblems on the bricks, including the numerals 5 and 365 and the word Netflix, the agencies said.
AFP Detective Inspector Luke Wilson said the ship, which had been allowed to continue its journey, had stopped at ports in Central America and South America before making its way to Australia.
Wilson said the interception of the drugs would be a significant blow to what was likely a well-resourced criminal syndicate.
We are still investigating where the drugs were loaded and who was planning to collect them in Australia.

The AFP estimates this seizure has saved the community more than $451m in drug-related harm.
NSW premier Dominic Perrottet calls for party unity ahead of election
The New South Wales premier, Dominic Perrottet, has promised to deliver a grand "vision" for the state as he attempts to rebuild his fractured party ahead of next year's election.
Speaking to Liberal delegates at the state council in western Sydney on Saturday, Perrottet said the party was built around the values "freedom, family and faith".
It is up to us, the party of all, to unite around those Liberal values.
The call for unity comes after a year beset by scandal and crises.
Perrottet promised the state party would decide which candidates would run and there would be more women and culturally diverse candidates.
He also attacked union groups pushing for better pay and working conditions for nurses, teachers and rail workers.
We're reforming our education system that is built around our children and not around the demands of union bosses.

We need less ideology in schools and more reading, writing and arithmetic.
Perrottet finished his address with a pitch to voters, saying his party offered stability at a critical moment.
NSW faces a choice; our party of progress and Labor's party of protest.
– With AAP
Newcastle man charged with drink driving on mobility scooter
A 65-year-old man has been charged with "high-range drink driving" after police stopped him while allegedly driving an e-mobility scooter erratically on the road.
Authorities say police stopped the man after reports from members of the public over safety concerns.
The man was taken to Newcastle police station where he was subject to a breath analysis which allegedly returned a reading of 0.154.
He is expected to appear in court on 11 August 2022 and has had his licence suspended.
National Covid summary: 89 deaths reported
Here are the latest coronavirus numbers from around Australia on Saturday, as the country records at least 89 deaths from Covid-19:
ACT
Deaths: 1
Cases: 579
In hospital: 135 (with 2 people in ICU)
NSW
Deaths: 30
Cases: 11,998
In hospital: 2,187 (with 57 people in ICU)
Northern Territory
Deaths: 0
Cases: 231
In hospital: 703 (with 1 people in ICU)
Queensland
Deaths: 18
Cases: 4,174
In hospital: 703 (with 26 people in ICU)
South Australia
Deaths: 13
Cases: 1,959
In hospital: 311 (with 10 people in ICU)
Tasmania
Deaths: 1
Cases: 651
In hospital: 23 (with 5 people in ICU)
Victoria
Deaths: 24
Cases: 6,261
In hospital: 668 (with 36 people in ICU)
Western Australia
Deaths: 2
Cases: 2,911
In hospital: 346 (with 14 people in ICU)
From Adelaide to Ukraine: what drove one Australian to join someone else's war?
Matt Roe was devastated when he discovered a medical condition would prevent him joining the Australian military.
"It took me years to get over it … if I ever did," the South Australian landscaper says.
"It's all I ever wanted to do."
But now Roe, 36, has found a different – though potentially illegal – way to become involved in a military campaign, by leaving Australia to join the Georgian National Legion, a unit formed to support Ukraine's struggle against the Russian invasion.
Roe is not Georgian, or Ukrainian.
He grew up in the north-east of Adelaide, and says that in a lot of ways, he "was living the dream", earning good money as the owner of a small gardening and landscaping business.
But when the war began, the footage and reports coming from Ukraine kept Roe awake at night.
"It was really eating me up inside just sitting back at home, you know … drinking beers and plodding along enjoying my three-day weekends, whilst people over [there] were suffering."
For more on how Roe is risking his life and prosecution to serve on the frontline in Ukraine, see the full story by Noah Nicholls.
Northern Territory records no new Covid deaths
No one with Covid-19 has died in Northern Territory overnight, with the state recording 231 new cases on Saturday morning, 43 people in hospital, and one in ICU.
South Australia records 13 Covid deaths
South Australia Health has released today's Covid update.
There have been 1,959 new Covid cases recorded and 13 further deaths.
There are 311 people being treated in hospital with the virus including 10 in ICU.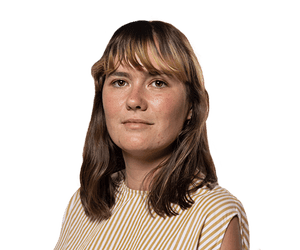 Caitlin Cassidy
Readings staff and supporters protest outside Carlton store over pay dispute
The Retail and Fast Food Workers Union (RAFFWU) secretary, Josh Cullinan, says more than 50 members and supporters protested outside Readings bookshop in Carlton today following the breakdown in negotiations over an enterprise bargaining agreement.
This morning was the first public action taken by members in their bargaining campaign.
Cullinan says:
RAFFWU members have fought a long campaign – starting five years ago – for a fair agreement.

After many meetings in 2022, we believed a satisfactory agreement had been achieved. However, after the Fair Work Commission wage increase of 4.6% in July the company has reneged on its promise to pay that increase as part of the new agreement.

This was the last straw for members who had made many compromises in trying to secure a satisfactory agreement. The refusal would effectively freeze wages for 2 years.
Cullinan says following a meeting with management on Friday afternoon, no further offer or proposal was made by Readings.
We expect a major rally will be organised in the coming weeks along with the commencement of protected industrial action.
Readings has not commented publicly on the action.
Woman trips in run-in with koala on Gold Coast
A woman on the Gold Coast has had a run-in with the feared drop bear, a vicious Australian creature that has been the bane of tourists for decades.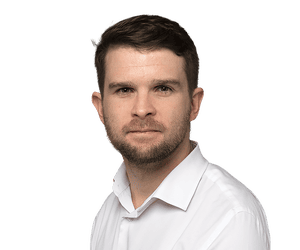 Christopher Knaus
Coalition used private contractors to collect intelligence on Nauru asylum seekers
The Australian government used private security contractors to collect intelligence on asylum seekers on Nauru, singling out those who were speaking to journalists, lawyers and refugee advocates, internal documents from 2016 reveal.
Intelligence officers working for Wilson Security compiled fortnightly reports about asylum seekers "of interest", including individuals flagged as having "links with [Australian] media", "contact with lawyers in Australia" or "contacts with Australian advocates".
The reports, seen by the Guardian, were circulated among a group of senior government officials, including superintendents and commanders in the Australian Border Force, officials in Australia's immigration department, members of the Nauru police, the Australian federal police and other private contractors operating on the island.
The reports were compiled in a year of intense protest against offshore detention, and were designed to brief the government about the activities of individual asylum seekers, including children, who were viewed as a threat to the regional processing centre.
They identified influential community members, protest organisers and anyone spreading "negative propaganda" about offshore detention or having a "negative influence" in the centre. Wilson also kept tabs on asylum seekers who were considered "pro-security" and may have the ability to influence others in the detention centre.
Read the full story here.
John Tingle, Shooters party founder and former broadcaster, dies at 90
John Tingle, the founder and vice-chairman of the New South Wales Shooters party, has died aged 90.
A former ABC journalist and broadcaster, Tingle moved into commercial radio in 1969 including forays into talkback radio.
Tingle also presented television programs on Seven, Nine, ABC, SBS and Win throughout his career.
In 1992 Tingle founded the Shooters party in response to regulation over gun ownership. He was elected to the NSW Legislative Council in 1995 and served until 2006.
He is survived by three children, including his journalist daughter Laura Tingle, the chief political correspondent on ABC's 7.30 program.
Mystery man found in North Sea spent most of his life in Australia, scientists reveal
Scientists in Perth may have helped make a breakthrough in the decades-old German mystery surrounding a man's body found floating in the North Sea after tests suggest he spent most of his life in Australia.
The man, dubbed "The Gentleman" by investigators in 1994 after his body was found by police off the coast of Heligoland, a German archipelago, was weighed down by cast iron cobbler's feet.
He earned The Gentleman nickname due to his smart clothing: a wool tie, British-made shoes, French-made trousers and a long-sleeve blue dress shirt.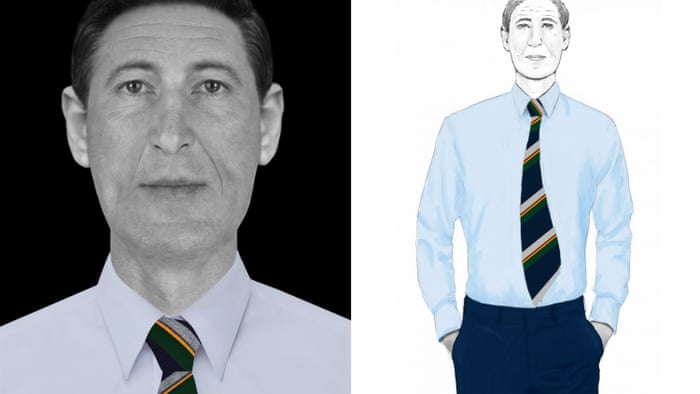 The case has baffled German police for 28 years, but criminologists and forensic scientists from Murdoch University may have helped to unravel the mystery after they ran new tests.
They found the man spent most of his life in Australia. Investigators in the 1990s determined he was 45 to 50 years old.
Scientists made the discovery by following the principle of "you are what you eat", performing an isotope ratio analysis of The Gentleman's bones.
Differences in climate, soil and human activity across the globe change the isotopic compositions of food, water and even dust – reflected in the isotopic compositions of human tissue.
Researchers from overseas universities were recently also able to get a DNA profile of the man.
There's hope it could match with DNA being collected as part of Missing Person's Week, where authorities have been calling on Australians to come forward for testing to help solve some of the nation's cold cases.
Investigators have been slowly piecing together The Gentleman's past for years.
The iron tools he was weighed down with were only recently disclosed by police, his shoes are expensive and his distinctive green, yellow and blue striped tie may signal he belonged to a specific organisation.
– From AAP
Western Australia records two new Covid deaths
Two people with Covid-19 have died in Western Australia overnight, with the state recording 2,911 new cases on Saturday morning, 346 people in hospital, and 14 in ICU.
Fire in Sydney's Croydon under control after 15 people evacuated
The structural fire in the Sydney suburb of Croydon appears to be under control.
Fire and Rescue NSW crews have been battling the blaze, which force 15 people to be evacuated from the building.
Residents in nearby suburbs were warned to keep windows, doors and vents shut to avoid smoke spreading over the area.
A message sent to residents in nearby suburbs at 11.28am advised "the incident has been resolved".
Victoria's elective surgery waiting list balloons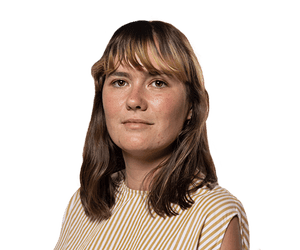 Caitlin Cassidy
The elective surgery waiting list in Victoria has ballooned by 21,000 compared to the same time last year, performance data released this morning has found.
The number of people waiting for surgery in Victoria for the quarter ending in June this year is 87,275 – a 21,000 increase from the same quarter last year.
The figures are still a drop from the January to March quarter, when 88,920 people were waiting for surgery. There was a 48% increase in elective surgeries compared to the previous quarter.
The health minister, Mary-Anne Thomas, said the state was in the midst of a "record-breaking" period of demand on the health system.
But this latest data shows that we are weathering the storm and building a system that will be stronger than ever moving forward. All our healthcare workers are doing an incredible job under challenging circumstances.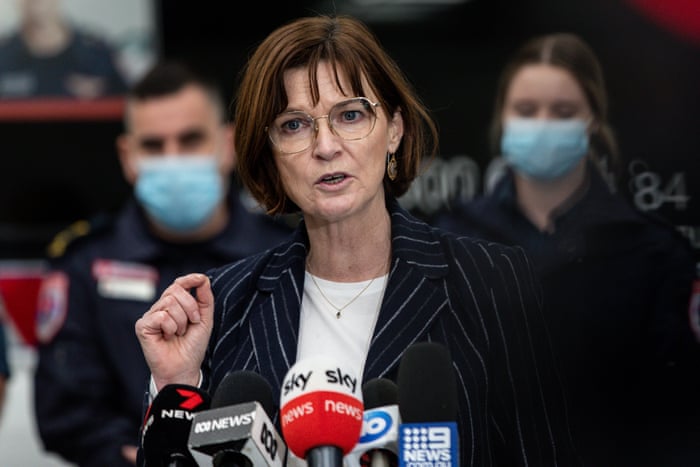 Hospital emergency presentations have increased to 486,791 in this quarter, a 5.1% increase from the same time last year, exacerbated by the busy flu season and Covid wave.
The past quarter was the busiest in Ambulance Victoria's history and the third consecutive time demand records were broken.


Australia news live updates: Wong calls for restraint over China's 'disproportionate' exercises; at least 89 Covid deaths | Australia news Source link Australia news live updates: Wong calls for restraint over China's 'disproportionate' exercises; at least 89 Covid deaths | Australia news