Australia & World
Asylum seekers afraid that COVID-19 will spread due to the outbreak of hotels in Melbourne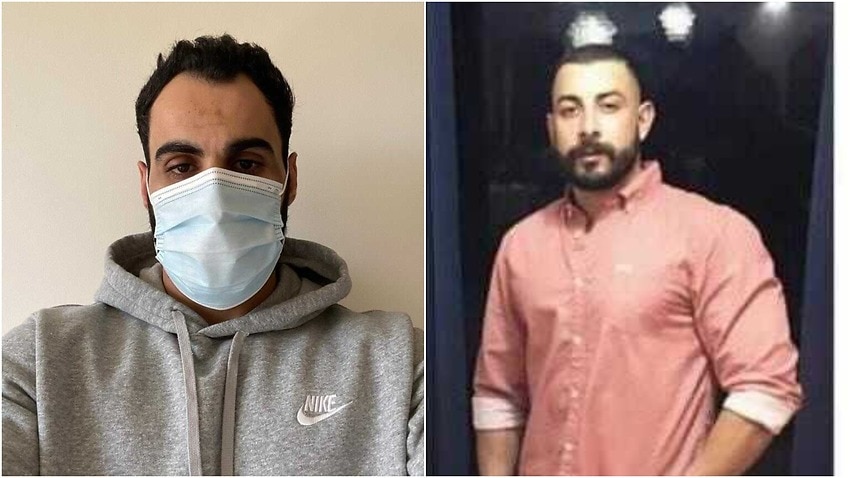 Sarah has been vaccinated once with the COVID-19 vaccine and her father has been fully vaccinated. Still, there are COVID-positive men on the ground floor of the hotel who are quarantined, so they are in danger on-site.
"I'll be negative twice, but I'm not sure. If they don't take us from here, it could be positive," Sarah told SBS News.
"We need to be released to the community. This virus is very dangerous."
Mustafa Salah was 14 years old (left) when he first entered the immigration camp. He is now 23 years old (right). sauce: supply
---
"I've been in jail since I was 14 years old. They destroyed my life and I didn't go to school. I hadn't seen my mother for a long time," he said. ..
"I have experienced many difficult things. [a teenager], No one should go through this. "
Sarah and her father, Mustafa, said they were trapped in each room at the Park Hotel almost 24 hours a day, using only the washing machine.
The windows of the Park Hotel in Melbourne are locked, and asylum seekers spend nearly 24 hours a day in their rooms. sauce: supply
---
"I call my son every day and probably three, four or five times a day to see if he's okay," Mustafa said.
"I just want my future. I can work on anything. I'm a mechanical engineer. I cook Arab food," he said.
"I need stability for me or my son. I'm not a criminal. Enough."
Fear of men in the Immigration Detention Center has increased after it was revealed that a man in a park hotel had been transferred to a hospital after a positive test.
SBS News confirmed that the man sent to the hospital at COVID-19 last week was Mohammad Sohrabi, an Iranian asylum seeker.
Sohrabi spoke with SBS News in a textbook on Sunday in the hospital.
"I don't know what to say. [I'm] I'm just trying to breathe. "
Before being tested positive, unvaccinated Sohrabi said he had signed the documents for vaccination with the COVID-19 vaccine. I haven't received it yet..
Iran's asylum-seeker, Hossein Latifi, is worried that Mr. Soharabi and his other friends have tested positive. He is also worried that the virus could quickly infect COVID-19 as it sneaks into the hotel.
"The windows are closed here. There is no fresh air," Latifi told SBS News.
"My friend in quarantine has been waiting for hours to get Panador."
Hussein Latifi tested negative for COVID-19 twice, but is worried about the transmission of the virus. sauce: Hussein Latifi
---
"What's the difference between me and the other man released eight months ago?" Latifi said.
"That's the big question we all ask."
On Monday's Senate estimate, Greens senator Nick McKim asked this question to Justin Jones, the first assistant secretary to the Interior Ministry.
"People in APOD [Alternative Places of Detention] He is an illegal non-citizen and remains detained for that purpose, "Ms Jones said.
"The majority (43 of them) are temporary people brought to Australia for temporary purposes for treatment from the processing countries in the region," she said.
McKim pointed out that several groups of men detained in detention centers had been released to the community in the past year.
"There are plenty of temporary people who have been released from immigrant detention in the last 18 months. Some of them are my friends and I celebrate with them when they leave. "He said.
Ms. Jones said the decision on where "temporary people" would be placed "out of detention" would be made through ministerial intervention, either in community detention or on a final departure bridging visa.
She said the minister could request a specific case to "go out" the department's process, confirming that this had happened in a group of men released from detention earlier this year. rice field.
Latifi said he was sent to Australia for psychological assistance, but he feels he is suffering from an expanding outbreak.
"How long will they keep us here until we die?" He said.
"Mentally we are suffering. It's broken.
SBS News is seeking comment from the Australian Border Force.
Asylum seekers afraid that COVID-19 will spread due to the outbreak of hotels in Melbourne
Source link Asylum seekers afraid that COVID-19 will spread due to the outbreak of hotels in Melbourne