Tech
API promotes fast front-end upgrades that minimize risk and power growth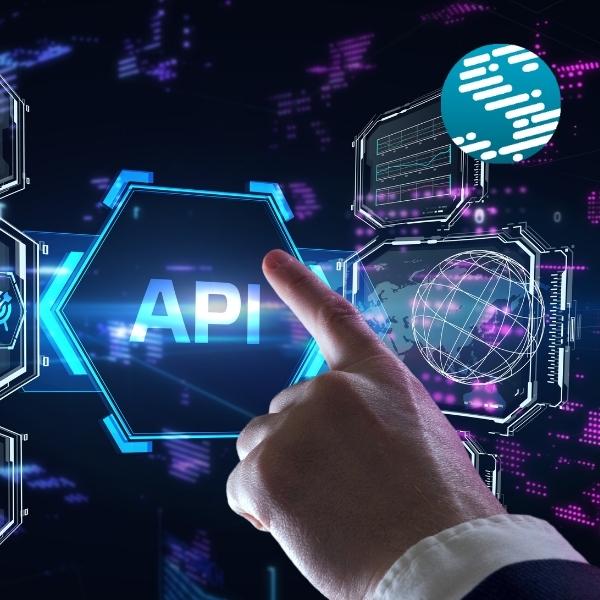 Sandstone Technology CEO Michael Phillipou helps explain how the API enables exciting fintech integration with many core banking systems.
It's an interesting time for financial technology.
First, we do business in our own economic environment. Because money is cheap, the banking industry has undergone a series of mergers and acquisitions, with small players merging and becoming large. This growing rationalization in the market means that financial institutions need a system that can accelerate the scale of growth they are trying to achieve.
Second, customers are calling shots. And they don't care what's happening on the backend. As Phillipou says, "They have noticed a banking innovation in front-end applications that facilitates online transactions such as remittances, withdrawals, borrowings, credit card acquisitions and payments."
An important part is the involvement and interaction they are experiencing. It's easy to open an account and become a digital customer. Banking systems need to be able to automate processes and provide customers with a frictionless experience.
If a bank is trying to replace or adjust aspects of its core banking system to meet consumer expectations and growth goals, it is a risk-profit trade-off.
According to Phillipou, an important question comes up here. "Do they think it's worth investing hundreds of millions of pounds to make that gravitational change? Or, if the core system still performs the basics and can evolve through upgrades, it will drive growth. Need to invest in front-end applications that can meet consumer expectations? "He says.
Take inventory of the system
The core banking platform is the engine that drives the central operations of banks, responsible for opening and maintaining loans and bank accounts, and maintaining central records such as transactions and interest. It is a "trusted source" of account status and account data that is accessed by other systems and fed to consumer channels.
In addition to that platform, financial institutions have an account opening / calling system that manages the application process by collecting customer data and interacting with the core banking engine. There is also an account service system that allows customers and internal users to query their account status and trade with their account.
Both additional systems may be provided by the core banking provider and classified as part of the core banking engine, or they may be separate systems / products integrated with the core banking engine.
Is there a third option? : Fintech providers like Sandstone Technology offer solutions that can be integrated with the core banking engine after the fact. These fintech integrations are typically achieved through standard APIs that simplify the integration and help new providers seamlessly weave solutions into solutions from other technology vendors.
Risk, and why change is so slow
Most core banking systems have been around for years, sometimes decades. Huge amounts and resources have been invested. Benefits are not instantaneous, they count over the years. "Once a bank runs a benchmark and decides to invest in core banking, it commits in the long run," says Phillipou. "They don't rush to cancel that level of investment."
Add to the fact that financial institutions are generally notorious as very risk-averse organizations. They need to be conservative because they are the caretakers of people's money. They need to make sure they have systems, processes, and risk appetite strategies that meet customer expectations to ensure consumer trust and data protection.
However, as Phillipou explains, the biggest risk exposed when migrating from older data platforms is execution risk. "First of all, these types of programs are complex and are notorious for being run on schedules, which has a huge impact on financial institutions," he says. "What can appear as a compelling proposal in the bidding process, once implemented, can be an operational and costly nightmare for financial institutions."
Many CTOs and CIOs are worried when they see the transformation of the core banking system going south like the Royal Bank of Scotland. At the Royal Bank of Scotland, a software upgrade was unlucky in 2012, preventing millions of customers from paying and receiving. The RBS was fined £ 56 million by UK regulators in 2014.
If the CTO, CIO, and other decision makers choose to change the core system, they need to win the hearts of the board and executives of the entire organization. It's often not an easy sale.
Front-end integration is the key to growth
Many financial institutions are in a difficult position to face an aging monolithic core banking system, where system changes and updates are often complex, time consuming and costly. Transaction processing is busy, loan processing is slow, and you may not be able to interface as much as your front-end application requires. The system cannot do what it needs to achieve its growth goals and objectives.
After all, growth is driven more and more through banking applications for customers. Banks are increasingly aware that new front-end applications will generate a greater return on investment than major core transformations.
Front-end solutions may include redesigning the entire customer architecture or adding minor strategic changes to processes that affect the customer experience.
With a smooth UX across digital banking capabilities via the app, "it's like opening a window to a store," Phillipou said, helping banks quickly open accounts and quickly onboard customers. We support. All of these are retail banking requirements. It builds a digital value proposition that empowers banks to compete and win, retain existing customers, expand their customer base and market share, and improve their reputation.
Fast and agile integration with Sandstone Technology
Sandstone Technology, a banking integration specialist, can work with core banking system providers. Deployment is quick. It can be between 3 and 12 months, depending on the complexity of the deployment and the internal process of the bank.
Sandstone technology Is a trusted digital partner for clients in Australia, New Zealand, Asia and the UK, as well as banks and credit unions owned by Tier 1-3 banks, building-and-loan associations and member communities.
"As an experienced FinTech, we are flexible in how we deploy and are in charge of integration, so the process is risk-free for financial institutions," says Phillipou.
Customer data is still managed by the bank, reducing the risk of working with a professional front-end vendor. Sandstone Technology maintains the same standards as banks for data privacy and security, and holds the highest level of information security certifications that are certified annually.
"In the future, we will need to replace all our core systems at the end of support," says Phillipou. "But until then, API integration allows banks, lenders, and building-and-loans to innovate without the burden and risk of changing their core banking system."


API promotes fast front-end upgrades that minimize risk and power growth
Source link API promotes fast front-end upgrades that minimize risk and power growth