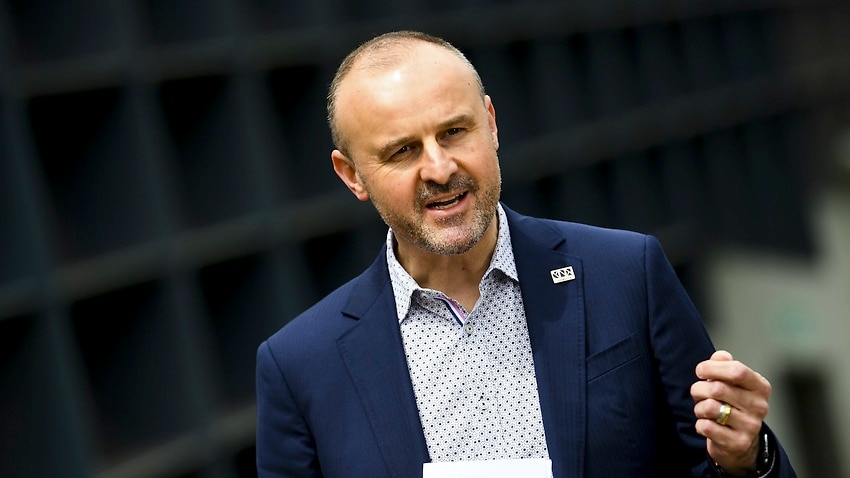 "We've done a lot as a community, and this next step needs to be done with caution," he told reporters.
"It does not mean the end of COVID risk, which is why the first step from the blockade is a gentle and measured step."
Despite criticism that the easing of blockage restrictions is too cautious, Mr. Barr defended the move, saying public health was a top priority, as retailers could not reopen to customers over-the-counter until October 29.
"This ensures that the safest activities are resumed and that the most dangerous activities wait until more people are fully vaccinated."
According to the latest figures, 98.8% of Canberra people over the age of 12 are vaccinated once and nearly 75% are fully vaccinated.
When Canberra escaped the blockade, the Prime Minister said the focus would be on the scope of the vaccine, not the daily number of cases.
"We want to make sure that the world-leading initial vaccination rate translates into the word-leading complete vaccination rate," he said.
"The important statistic and the statistic we focus on is the percentage of our community that is fully vaccinated."
Health officials predict an increase in the number of cases in the coming days and weeks, but no sharp increase is expected.
Canberra are now able to enter Victoria, provided they apply for tax exemption and quarantine until the test results are negative.
A decision from the Government of New South Wales to allow travel between Canberra and the province's rural areas is expected to be made after the blockade ends.
During the nine weeks of the blockade, 1359 cases of COVID-19 were reported, including 46 on Thursday.
The outbreak killed seven people, six of whom were associated with geriatric care facilities in northern Canberra.
ACT's COVID-19 blockade ends
Source link ACT's COVID-19 blockade ends